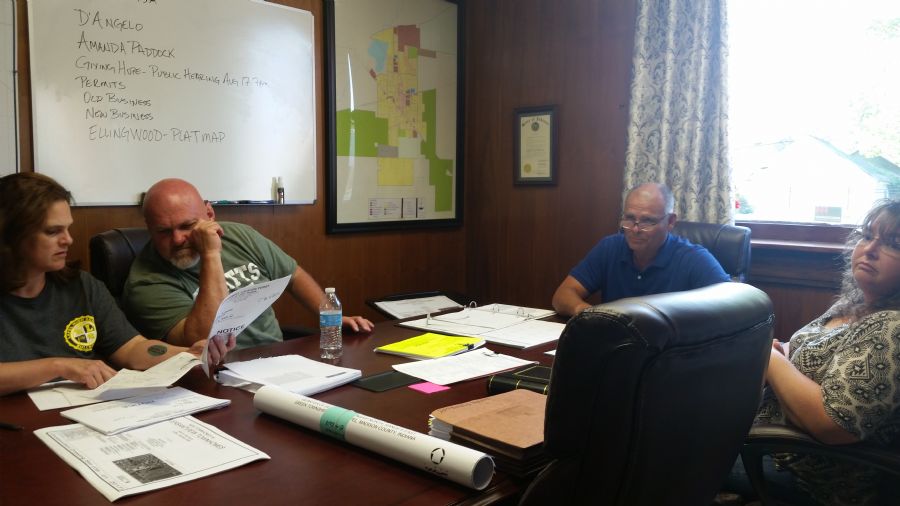 The Planning Commission met at Lapel Town Hall on August 10th for a regular meeting.
Planning President Gary Shuck, members Tony Hewitt and Trefin Luker were present.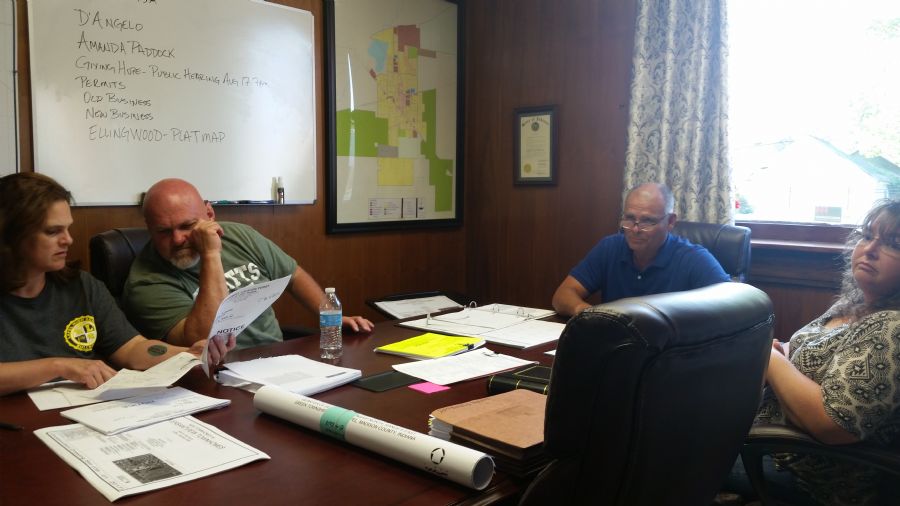 Pleasantview Moving Forward
Adam D`Angelo presented a complete set of plans for his proposed Pleasantview development on the South-East side of Town.
D`Angelo is no longer asking for any variances. His development will feature approximately 30 apartments split between 3-bedroom, 2-bedroom and 1-bedroom layouts.
The 1187sq ft 3-bedroom apartments will feature two bathrooms, as well as an attached garage. All apartments will have a two-hour firewall which adheres to residential building code.
His plan is to power the development using solar panels which will be installed on the roofs of the apartment units and in an area designated non-drainage acreage.
The plans still feature retention ponds to help improve and control the drainage issues that already plague that part of Town.
The plans will be reviewed by the Town Building Inspector.
15 Acres Off 5th and 6th St
Tony Dargo the owner of 15 acres of farmland East of Lapel connected to 5th, 6th and 7th St asked for help and thoughts on his plan to help drainage on his property by installing a pond or wetland to hold much of the water that sits on the property.
He also hopes to split the land up into at least two parcels and build a home on one and sell the other.
Gary Shuck and Michael Cates (Town President) seemed interested in the idea and suggested he contact DNR to see if there were any grants or financial aid available to assist in such a project as DNR is supportive of developing wetlands.
Shuck suggested it may be possible for the Town to help with the construction of the Pond as it would improve drainage for all of the property owners in that area of Central Avenue.
Lapel Carwash
Adam D`Angelo asked the committee whether they had any objections on him turning one of the storage buildings at the Lapel Laundry/Carwash into either an apartment or office space.
The committee favored the idea of office space.
D`Angelo suggested that Police and Municipality vehicles will get a free pass for car washes at the Lapel Carwash.
Building Inspector
Gary Shuck raised his concerns about the current building inspector not being able to or not wanting to do many of the tasks outlined in the new building ordinances.
The committee discussed options for hiring a part time employee that would be available at least two days a week to handle building inspector duties.
A suggestion was made that new Utility Manager Chris Hobbs could be trained as a building inspector. He has over 10 years of building experience.
Cates suggested he would research the training necessary for Hobbs to become a Building Inspector.
Gary Shuck raised a recent case of someone submitting plans for building something then completing the work but with the building in a totally different place to where they indicated. He suggested this was a prime example as to why they need a part time or full-time inspector that lives locally and can deal with these matters.
Back