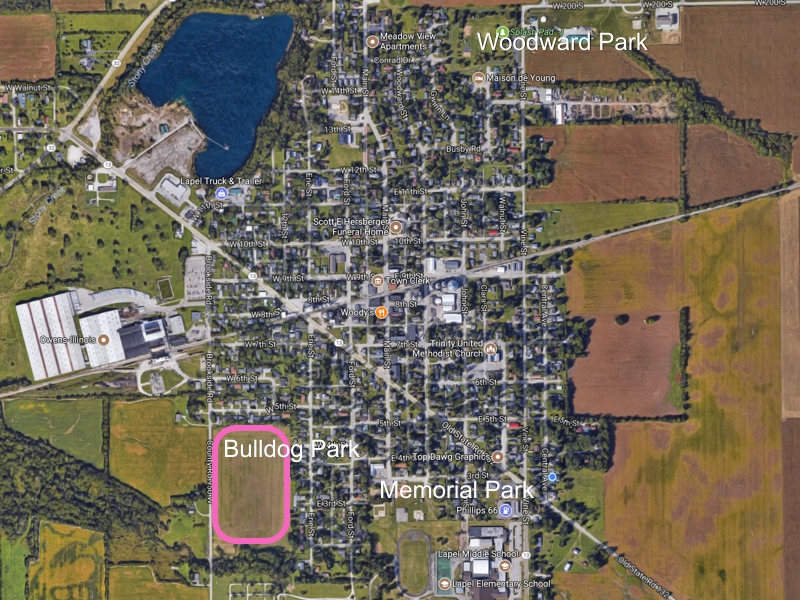 The Park Board primarily discussed Bulldog Park progress at the regular Park Meeting (postponed until August 16th).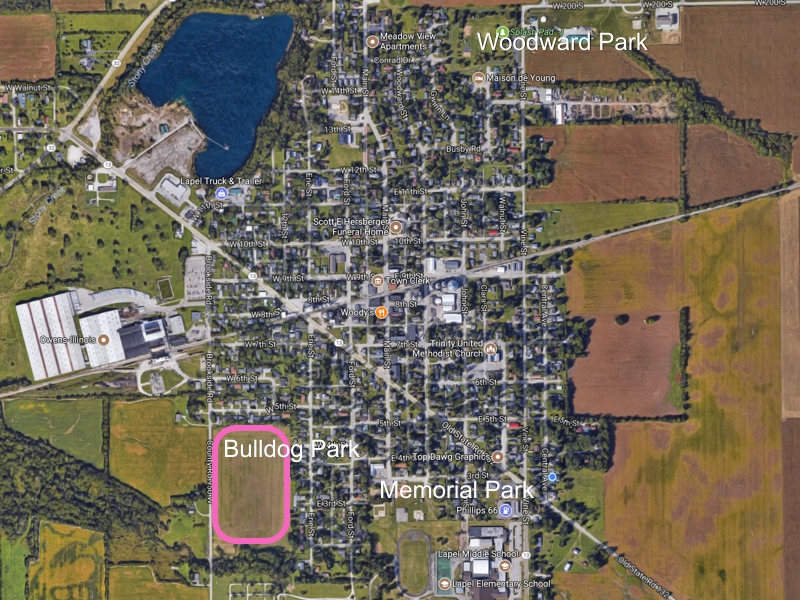 Bulldog Park is being built using a matching fund grant from DNR with the "matching" part from the Town of Lapel based on the value of the Land. The grant is worth $200,000. The Town pays for work, and is then re-imbursed from the DNR Grant within 35 days.
The Park Board has done its best to minimize out of pocket expenses for the project and for the most part has received a lot of donated or discounted goods and services from many local businesses and supportive individuals to complete the project.
This weekend members of the Park Board and volunteers will be trenching some electrical and sanitary lines at the park.
The footer for the central concession building may also be getting blocked over the course of the next few days.
Bill Hutton (President) informed the board that he expects to receive a large lumber donation for the construction of the concession building / toilet block.
Hutton also noted that they are in discussions with a company to build the fields, to the correct standard needed.
Original plans called for a total of four softball diamonds, however a recent change will see this revised to three softball diamonds and one baseball diamond.
The Park Department is hoping to have the new building framed out soon, but will likely need the assistance of able bodied carpenters and/or those with construction experience.
Completion of the Park is still expected in 2017.
Back