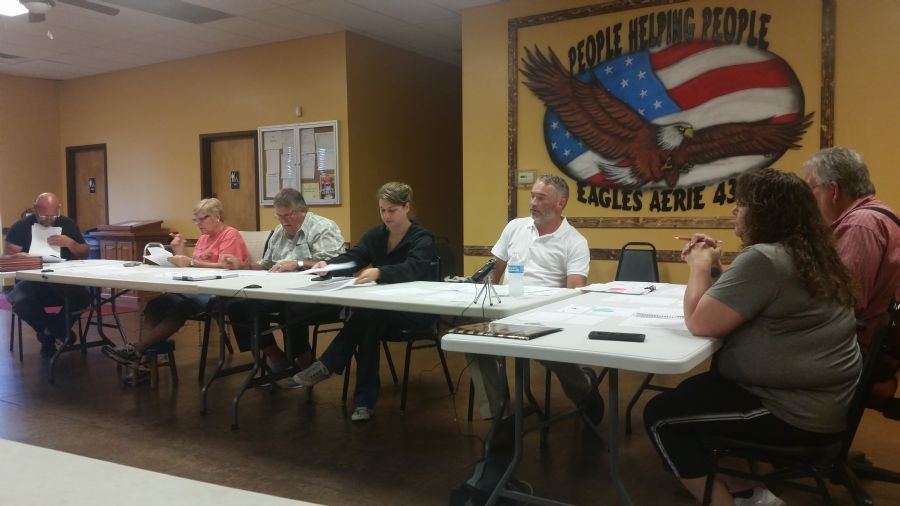 In what turned out to be a lengthy Aug 17th Town Meeting, dozens of items were discussed.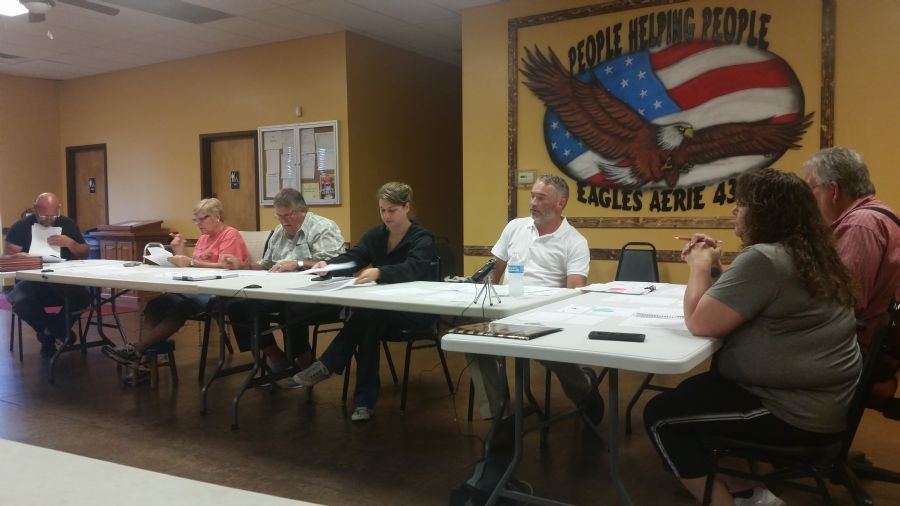 All Town Council members were present.
Giving Hope
Top billing at the meeting went to the Giving Hope Foundation with a Public Hearing for a rezoning request.
After a presentation by the foundation the floor was turned over to residents to comment on the rezone.
A few individuals asked questions about the Giving Hope Foundation and the services they would provide although no one questioned the rezone from agricultural to general industrial.
The Town Council members all voted YES to approve the rezone.
Utility Rate Study
Jeremy Callahan presented the Town Council with a Gas and Water Rate study. In a lengthy presentation, he felt that the Town was undercharging the gas utility with a shortfall of up to $123,700, while the Water Utility was deemed to be adequately funded.
The Town Council took the Gas Rate Study under advisement and will decide about raising Gas Rates at another meeting.
Trash Price Increase
Due to an increase in Tipping Fees this year CGS is now charging the Town of Lapel more money than previously to collect Trash Cans. The Town Council discussed the cost increase and noted it was part of the contract that was signed between the Town of Lapel and CGS.
The Town Council voted to increase Trash Fees paid by residents by 50 cents from $12.25 per month to $12.75.
The Trash Contract is up for renewal in 2018.
Utiilty Department Employee
The Town of Lapel will be looking for a new Utility worker, preferably with a CDL.
Gas Management
The Town Council heard a presentation from Ron Ragan about switching to his companies Gas Management services. He believed his company Utility Gas Management could potentially save the Town money.
Building Permit Fees
The Town Council approved a Building Permit Fee increase that will see above ground pools and spas now have a $50 permit fee. Residential curb cuts will also now cost $25 in permit fees.
Trinity Church Bill Negotiation
Ron Stephenson representing Trinity Church successfully negotiated down an overdue bill for work conducted by Culy on pipes at Trinity Church.
It was also mentioned and agreed to have Culy provide a better itemized bill in future to allow the Town to correctly bill all involved parties.
Drainage Issues at Montgomery Farms / Brookside
A new drain is expected to be installed and run to the retention pond to help with drainage problems. Although other options are also going to be investigated such as cleaning out swales and ditches.
Pay Increases
President Michael Cates noted that he wanted to reward Town employees that have been doing a good job for the Town.
The Town Council then voted YES to approve a $2 per hour pay increase for Paula Lee, a $1 per hour increase for utility worker Holly Kelly and a $1 per hour increase for utility worker Cameron Clawson.
Back