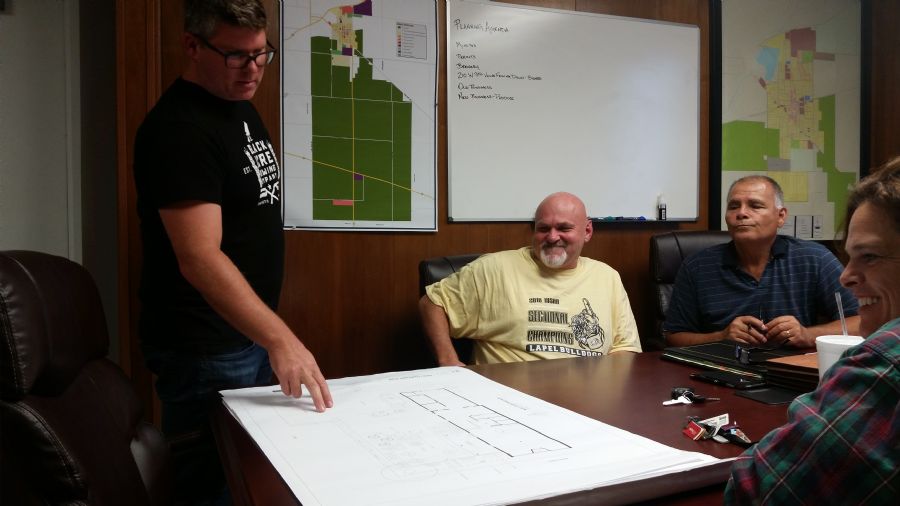 The Planning Board held a regular meeting on Thursday, 12th October at Town Hall.
The Board approved the re-plot of two lots in the Brookside Addition (Lot 104 and 114). These lots will then be split between the Robertson and Paddock families giving them both a larger lot size than most in the new addition.
The Board had a lengthy presentation from Pax Verum Brewing about progress at the new brewery across from Central Park in the heart of Lapel.
Owners Jason Watson and Doug Goff provided many new details:
Large outdoor courtyard with smaller covered Area
Picnic benches outside, and other seating, along with an outdoor firepit
No kitchen at facility, instead a food truck will be used
Potential for parking / golf cart parking in the back
Grain storage for brewing process will be in an outside shipping container (painted to match surroundings)
Owners would like to have wood fired pizza oven and barbecue pit
Wine will also be sold
They are hoping to open before March 2018, federal licensing seems to be moving ahead of schedule so it could be earlier.
The Board would like the Town Council to report 210 W 9th St and the Old Church building on 9th St for non-compliance of ordinances and recommend they are repaired or torn down.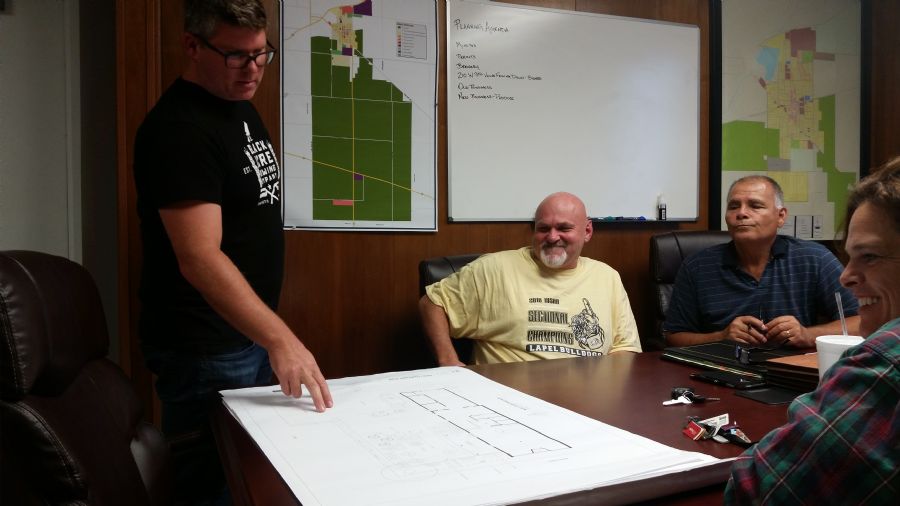 Pictured from left to right: Jason Watson (owner), Tony Hewitt, Gary Shuck, Trefin Luker.
Back