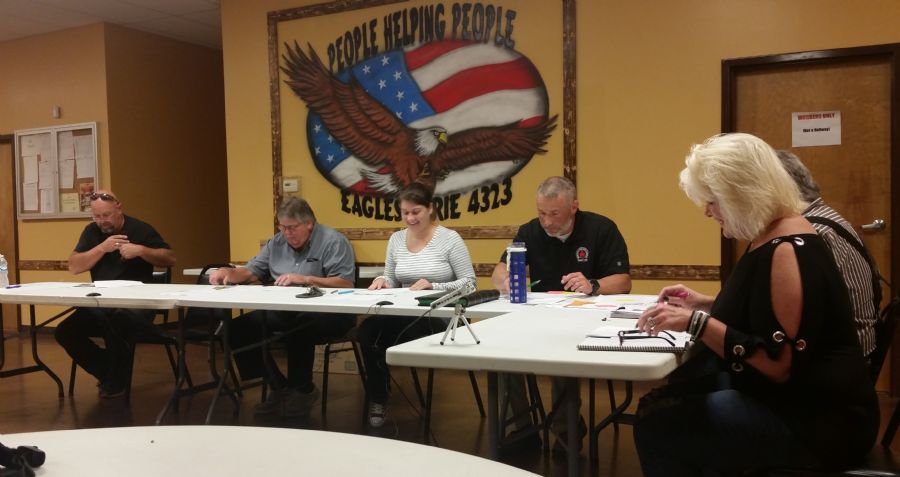 The Town Council met in regular session at the Lapel Eagles on 9th St on Thursday, October 19th 2017.
All Council members were present except for Deb Wainscott, Bill Byer (town attorney) was also not present.
The Council approved the Minutes from the last meeting and the paying of claims.
The Town Council approved raising the Non-sufficient funds fee (NSF) from $20 to $50. Whenever the Town is given a bad check for utility payments the Town incurs a fee from the Bank of $35. and resources and employee hours go into correcting the problem. This means the Town will no longer be making a large loss on dealing with a bad check.
The Council discussed the three bids for repair work to 300 South and approved the lowest bid. The E&B Bid was for $62,549 which was lower than bids by Baumgartner ($69,015) and Hasco ($78,629). Work is expected to be complete by November 15th. 300 S west of the Cemetery may be closed briefly during the repair work.
An OCRA grant was discussed, this depends on the results of an income survey being sent out to residents in the next few weeks. If the Town of Lapel meets an income threshold there is a good chance that they will be able to apply for a $500,000 OCRA grant. The Town will be required to provide 25% of the grant which amounts to $125,000.
If successful the grant money will be used to work on storm water projects.
The Council tabled until the next meeting a motion to have Leary Construction paint the Water Tower at a cost of $21,900.
Approved giving a South Madison Community Foundation Grant for $990 to the Lapel High School Robotics Club.
Jennifer Brown asked the Town of Lapel to lease the ball diamonds at Memorial Park to the Lapel Youth Baseball League for a period of 5 years. Bill Hutton president of the Park Board (not present at this meeting) has given the green light for the lease. President Cates approved the proposal and the Lapel Youth Baseball League will have to pay a fee of $1 for the lease which will run until 2022.
The Town Council discussed available internet options due to problems with internet providers at several Town buildings. Research will be carried out to see if BridgeMaxx internet is available for install at Town Hall, the Police Department, the Utility Building, the Water Plant and the Waste Water Plant.
The Council confirmed Trick or Treat hours as 6pm to 8:30pm.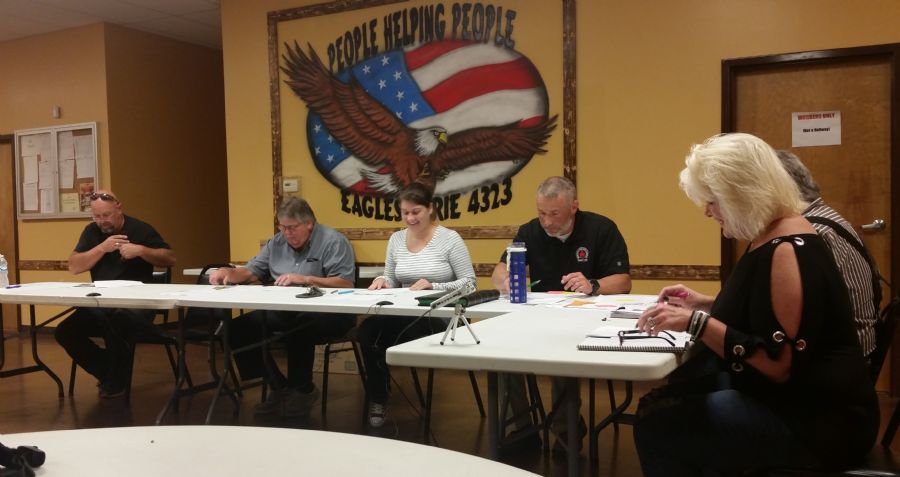 Back