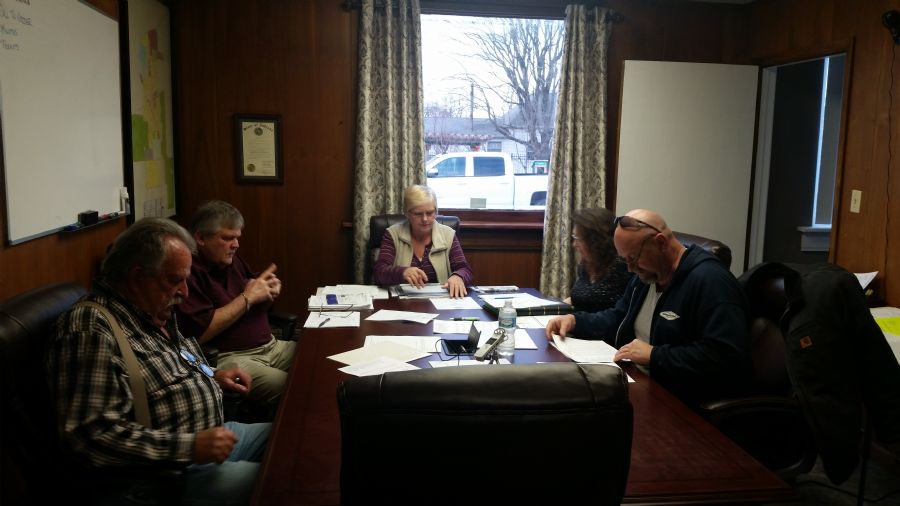 The Town Council held a special meeting at Lapel Town Hall on February 27th at 6pm.
Council members Deb Wainscott, Tony Pearson and Dave Taylor were present along with Dennis Molina, Paula Lee and Bill Byer.
Paula Lee informed the Town Council that the 2017 Budget year has been closed out, and the annual report submitted. There was a $9,000 negative in the General Fund at the end of the year. Lee accredited this to an error in the Keystone program the Town of Lapel uses, which they are working on resolving.
The Town Council approved buying a further 200 radio water meters, at a cost likely to be around $46,000. The Town is in the middle of replacing the water meters in Town to bring them up to newer standards that allow more accurate billing.
The Utility Department has installed 334 Radio water meters so far since the program began a few years ago. They have about 45 meters in stock and are working to replace the remaining meters within several years.
Marlin Johnson (Utility Superintendent) noted they are "almost halfway done".
Lee commented that the new meters are "more accurate, the number of re-reads needed to be done has dropped significantly." and that "it makes billing a lot easier".
The new meters will arrive within 8 weeks and will be installed by the Utility department as and when they can.
The Town Council discussed their wish to send the trash contract out for bidding. The CGS contract ends in June, CGS would like to extend the contract but it appears the Town Council will bid out the contract and decide on the best proposal.
The Council briefly discussed requests from Comcast for utility easement access to install internet along 650 to the Giving Hope Foundation site. As well as possibly extending gas lines from 400 South to 650 to provide gas to future developments in that area. Nothing was decided.
The Council approved spending $4,500 to fix a drainage issue at 11th and Vine St. They also have drainage issues to fix on 5th St in the Cascadden Addition but it sounds like that will be a large project and may need to be bid out.
Council members approved buying three used Police cars from Hamilton County for $9,700. The two Crown Victoria's and single Tahoe will come fully equipped except for a radio and laptop.
There was also a lengthy discussion on the pay scale for the Town of Lapel, starting wages and whether someone with a CDL should receive higher pay than someone without. The discussion was tabled until more research can be carried out.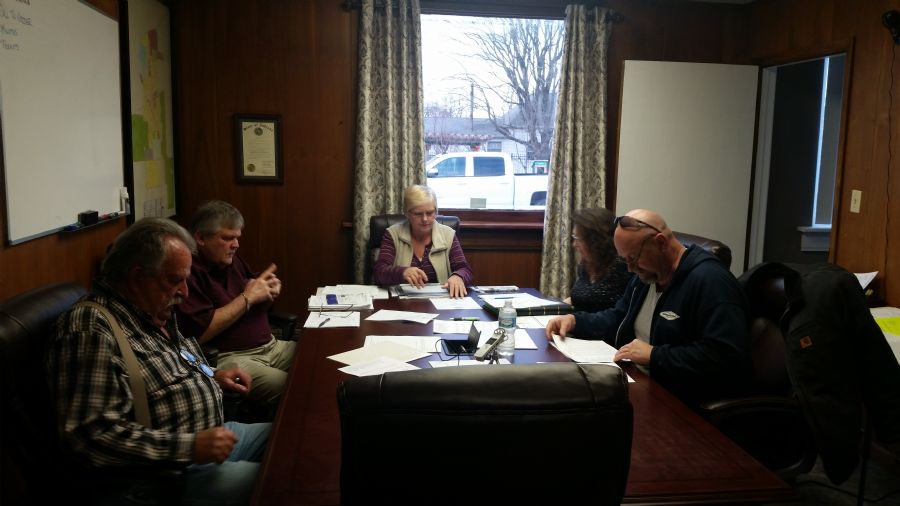 Back