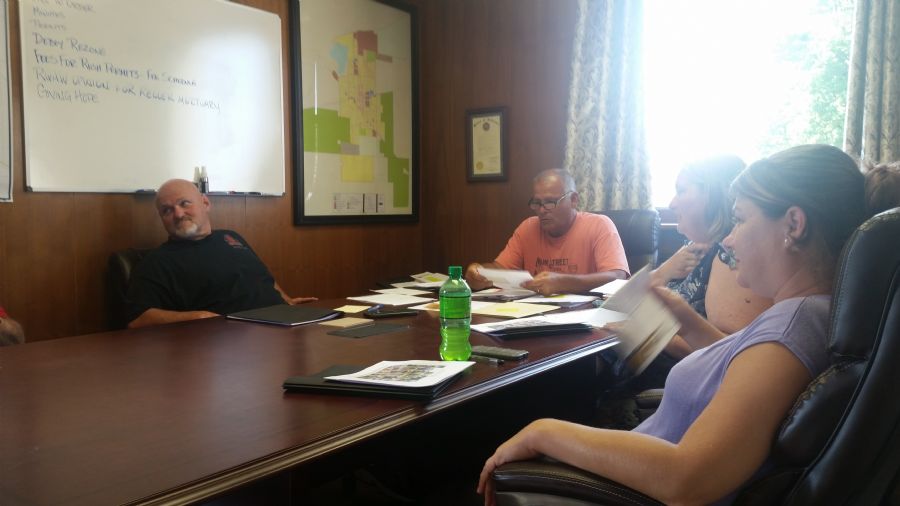 The Lapel Planning Board met at Town Hall on July 12th for a regular meeting.
Mike Keller from Keller Mortuary was asked to present his proposal for a Crematorium at 801 N Main St to the Planning Board by the Town Council.
Keller was asking for a special use permit to build a Crematorium in the building he currently rents which is next to the Post Office.
The system Keller Mortuary wants to use is designed to be odor and smoke free, but he could not guarantee either when questioned by the Planning Board. The general noise level was expected to be around that of an air conditioning unit, but the noise levels may go up or down depending on what stage of the process the system was executing.
After presenting his case a number of restaurant owners voiced their concerns, they did not want the Crematorium and feared it would detract people from eating.
The Board expressed their desire to find a solution but recognized they could not give a favorable outcome to the Town Council for this development.
Several board members suggested finding another location in Lapel that could be used for a Crematorium which was not so close to restaurants.
HALLMARK HOMES
Hallmark Homes owner Paul Schwinghammer discussed with the Board his recent findings that the current development at Montgomery Farms is being held to the latest building ordinances when they should be based on the ordinances that were in effect when the addition was first developed.
He said that existing houses already built only have 6ft setbacks while RQAW the Engineering firm now responsible for building inspection in Lapel is using the new rules for the current round of development which require 10ft setbacks. This means a lot of their existing home plans no longer work on the lots and they are having to develop new plans.
Schwinghammer also questioned the recent increase in tap fees, with the impact fees the Town of Lapel already has ($2000 each for water and storm) it now costs more money in fees to build in Lapel than many other Towns.
The Planning Board may discuss Impact fees at the next meeting in August.
Finally Schwinghammer would like to see the permit process in Lapel get simplified as he thinks it is taking too long to get permits. He stated that in other Towns he can usually get a permit the same day, but it can take a lot longer in Lapel.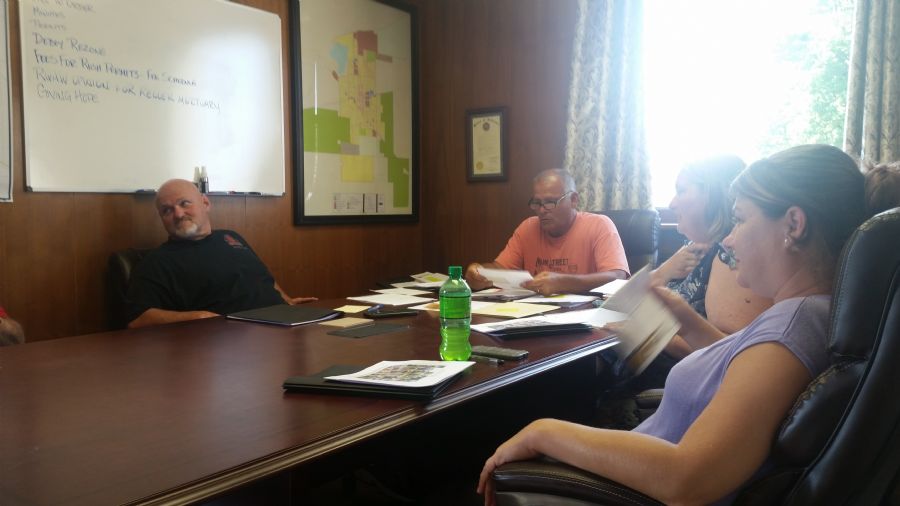 Back