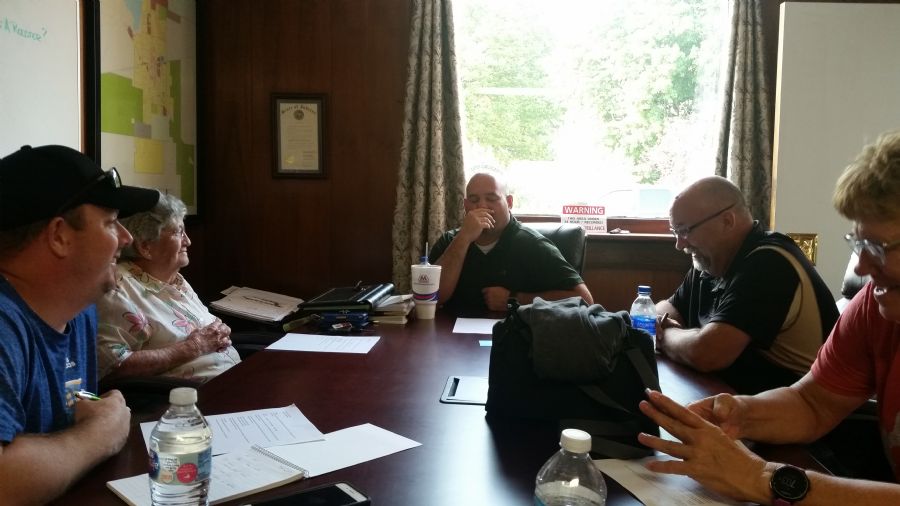 At a regular Park Board meeting last night Bill Hutton informed the Park Board of some major progress at the new park.
The Concession Stand is now framed in, although a further $6,000 will be needed to add ADA compliant windows and doors to the building and more money will be needed to complete the roof.
Help is still needed to finish the interior of the building; an electrician and plumber are required.
Concrete work for paths from the parking lot to the building and between the fenced diamonds is expected to cost somewhere in the region of $35,000.
E&B paving is still on schedule to build the walking path around the new park.
The Town Utility Workers are expected to install several 4-inch drain lines.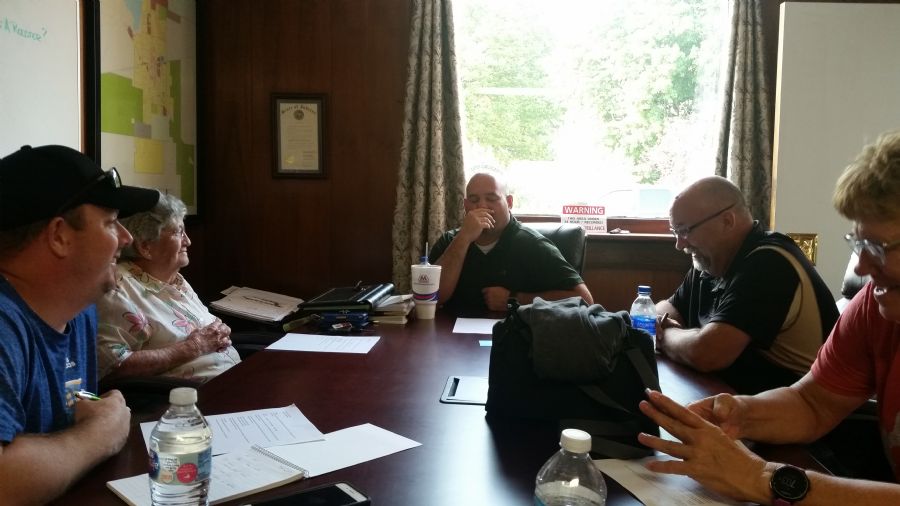 Back