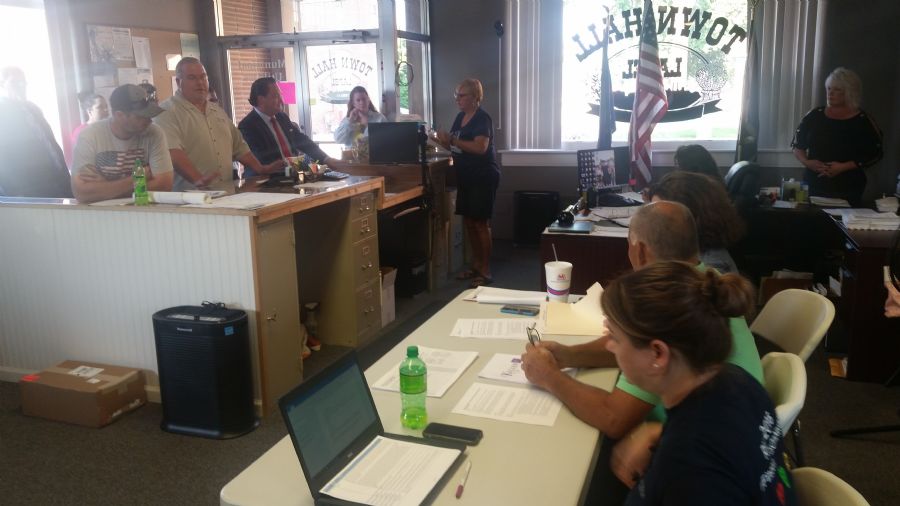 The Planning Board met for a Special Meeting on August 23rd from 7pm at Lapel Town Hall.
Members present Gary Shuck (Board President), members Trefin Luker and Lindsay Washmuth.
Approximately 35 people were in attendance.
After some opening comments from Gary Shuck explaining the reason behind the meeting, he opened the floor to the public.
A number of people spoke against the request to either grant a variance for permitted use or rezone the property.
Betsy Hampton who has lived at her home directly across SR13 from the proposed location for a number of years raised a number of issues with the request. Here are some of her points.
Just because it is zoned to potentially allow for the development doesn't mean it should go there.
Regardless of the intent you representatives need to do due diligence (referring to the planning board).
What you can't see, or smell can hurt you.
Some states regulate crematories to prevent one from within 1,000 to 3,000ft of a school or home. Indiana is not one of those states.
EPA does not regulate them.
Crematory owners are expected to self-report negative incidents to IDEM.
She summed up her speech by saying "A crematory is not right for my neighborhood or the Town of Lapel and why would I want something like that next door to me."
Several other people spoke against the development. Some comments have been summarized below.
Don't have any problem with a crematory, if it is out of Town not next to my house.
Not happy to have it in town. Go buy some farm land and build it there.
Don't want smoke in my home.
Hopefully they wouldn't burn more than one body at a time.
Nate Wood, an employee of Keller Mortuary, spoke on the "pro" side. He stated that he is a licensed funeral director and embalmer and worked previously for a funeral home in Fort Wayne, Indiana. The Fort Wayne funeral home was around houses and close to the downtown district and cremated both pets and humans. He stated that there is the most odor from cremating pets due to the hair, and that there is not much odor or smoke from humans.
Wood stated you may see some smoke when the box the body is transported in is first consumed by fire but the scrubbers in the chimney reduce the smoke. The type of structure of the building will determine the amount of noise you hear, with a concrete block building having less noise than some other types of construction. He also replied to an earlier comment that it is against the law to do more than one body at a time unless you have special permission.
Mike Keller, owner of Keller Mortuary added that he has no plans to perform pet cremations and that a different machine or setup would be needed to do so. He stated that he could potentially cremate other bodies and not just fulfill an IU contract if his existing clients requested it. He would cremate around 425 bodies per year as part of the IU Medical contract.
Brent Embrey attorney for Keller commented that nobody regulates crematories, and that all that is expelled from the process now is hot air due to the way the scrubbers work. The attorney stated that one-way Keller could do this is to not apply for a permit and simply do what he wanted but he has come to the town to petition for a special use.
Washmuth made the motion to deny the special use permit, seconded by Luker. All three members voted in favor of the motion, the motion passed.
---
Next the board discussed the request to rezone the property.
Shuck stated that the new plan seems to have seen more controversy and objection than the original request for the downtown location that was previously denied.
Shuck stated that he could not vote to send the request for rezone to the Town Council with a favorable recommendation as he "can't vote against all my neighbors."
Embrey stated that there was no factual evidence given at the meeting against the project and that Keller had been at the current location as a funeral home only for 6.5 years and had 19 employees.
He added that the glass factory and hog farm give off more pollution than the crematory would.
In closing Embrey added "Keller loves this Town" and "somewhere like Fortville would be glad to have his business."
Shuck wished he had come back with a plan to build the crematory on farm land south of Lapel in the proposed industrial district.
Luker added that there are a lot of unknowns. Will it affect property value? There probably will not be a smell. But it is near homes. As a member of the Lapel community I have to vote with the community.
Washmuth added her input on the plan. She stated that in her opinion a lot of things that building has been used for over the years have been more dangerous. She would not expect to see body parts as some people had questioned online. A lot of the complaints are simply people do not want it here. You may have valid concerns over emissions but something else might go in there that has worse emissions.
However, she stated that she has a job to do what the people in the community want, personally she would have no problem living next to it but she is going with what the town residents want.
Washmuth motioned for an unfavorable recommendation to be sent to the Town Council. All three members voted yes.
Next step the Town Council will vote on the request to rezone at the September 6th meeting at the Eagles on 9th St from 7pm.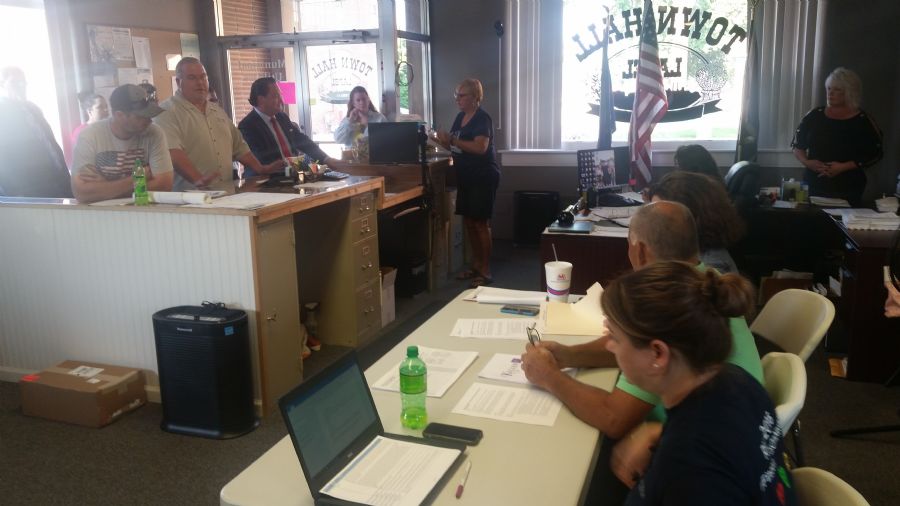 Back