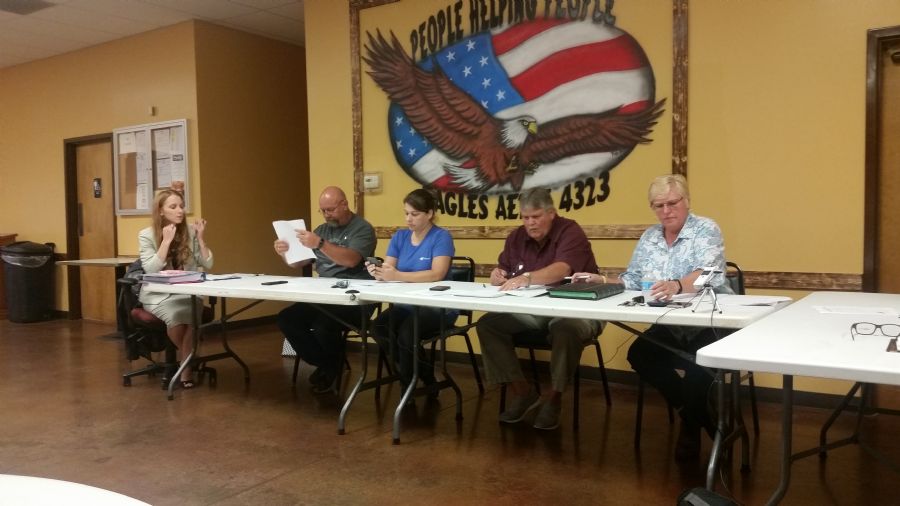 The Town Council met on September 6th at the Eagles for a regular Town Meeting.
The Town Council passed a motion to adopt the recommendation of the planning board and deny ordinance rezone for the Keller Crematorium proposal. All Council members voted YES to deny the rezone.
The Health insurance used by the Town of Lapel for its employees is up for renewal shortly and the Town was presented with the increased cost as well as a different plan they could switch to. The discussion was tabled until the next meeting on September 20th.
The Town Council solicited bids to replace the roof of Town Hall and received a single bid from Five Star roofing company. The Town Council voted yes to spending $10,800 to replace the roof with a 20-year roof system which includes a 3year labor warranty.
The Town Council gave the owner of 304 W 8th St until the 20th of September to get a demolition permit for the old home on their property or they would start to impose fines.
Representatives of the company doing construction work for the Pleasant View apartment development asked the Town for permission to bore a water line through an easement to connect it to a water line at the corner of old SR132 and Central Avenue. The Town will install a meter on the easement, but this company will be responsible for installing the line.
Council member Tony Pearson announced they have hired John Daniels as a new part time employee.
COMMERCIAL TRUCK DISCUSSION
The Town Council discussed at length a proposal to prohibit trucks from the West end of 12th St. The concern by a resident is that trucks using 12th St are destroying infrastructure and School St which is made up of bricks. Town attorney Ashley Hopper from Graham, Regnier, Farrer & Wilson, P.C. had prepared a new ordinance to prohibit commercial trucks based on a certain weight from using 12th St from Main to Eerie.
Chad Pilkington who owns Lapel Truck and Trailer on 11th St and a lot now used as a base for Asplundh trucks which connects to 12th St was present and asked the Town Council to reconsider the plan. He stated that he "owns a growing business and would hate to have to move out of Town". He also questioned why this proposal was up for discussion when other trucks such as trash trucks which could weigh 73,000lbs use those streets all the time without problem.
He added that the Asplundh trucks are not very heavy and that typically if any trucks are coming to or from his property they are usually empty because they are going to be worked on. It is very rare that a truck will be fully loaded and heading to his property.
Tony Pearson moved to table the discussion for further investigation, Deb Wainscott seconded. Wainscott and Pearson voted yes, Washmuth and Taylor voted no with Clerk Dennis Molina voting No to settle the deadlock.
Washmuth asked that the Town figure it out tonight.
Police Chief Kelly Naselroad stated he thought that the Police Department would not be able to enforce the ordinance based on weight because they would have no way to know the weight of a truck and be able to hand out tickets accordingly. His recommendation would be a to either have no ordinance or to have a ban on all commercial trucks.
Dave Taylor stated that "School St is a problem" and made the motion to prohibit commercial trucks on School St and not 12th, with a fine of $100 per violation. Buses are excluded under Indiana law as will be delivery trucks such as UPS/FedEx etc. All council members voted YES to this motion.
POLICE DEPARTMENT
The Police Department has new uniforms.
Officer Whistler is almost done at the Police Academy.
Chief Naselroad asked for permission to start requesting applications for a new full-time officer to replace Jon Hosier who resigned but will still be involved with the Lapel PD.
OTHER TOPICS
Pearson asked Dennis Molina to come up with a way to account for all of the grant money received from DNR for the grant to build Bulldog Park.
The Town Council approved a proposal from Regal Computer Services to make the Ordinances more easily accessible on the Town website with a search system and the posting of ordinances passed since 2007.
Chris Hobbs Town utility manager will be going to classes for 8 months in Muncie to add the role of "building inspector" to his responsibilities.
Sgt Ed Bollman who died earlier in the year in a tragic ice fishing accident and was a DNR officer will have a procession pass thru town on September 14th around 11:30 am along 53rd St/300 S to the Cemetery.
The Town of Lapel would like to raise the Storm Water fee to $3.05 to give it a better chance for a grant to improve storm water infrastructure. A special hearing will be set for September 20th from 6:30pm at the Eagles.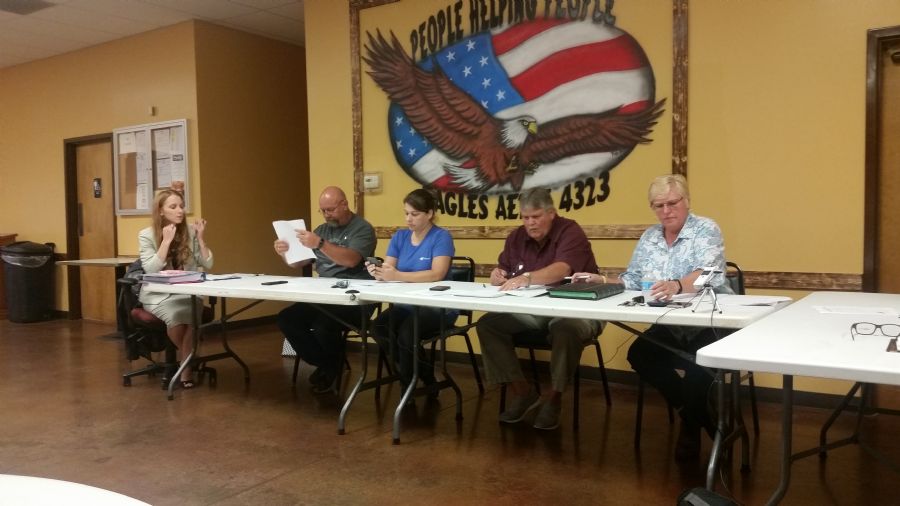 Back