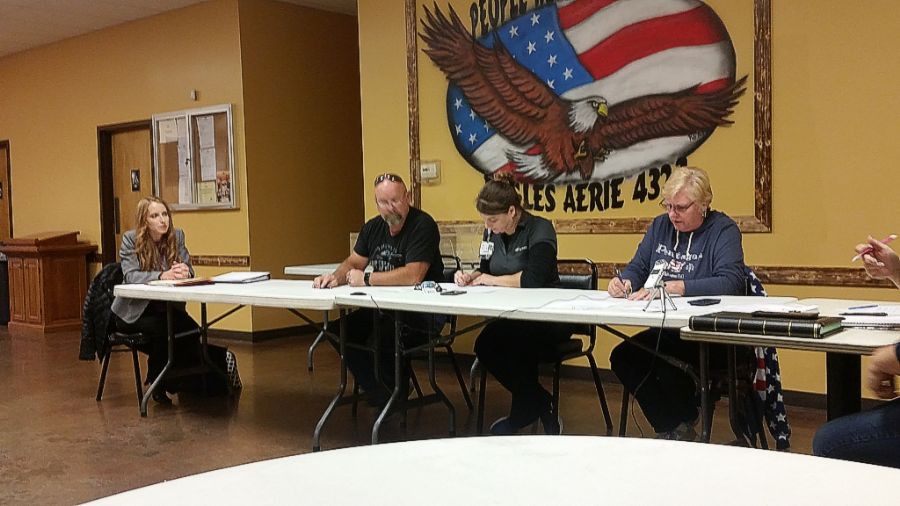 The Town of Lapel held a regular meeting on October 18th from 7pm at the Eagles on 9th St.
Members present Dave Taylor, Lindsay Washmuth, Deb Wainscott (President).
The start of the meeting consisted of a public hearing for the OCRA Matching Grant (75%/25%) for Water/Storm Water improvement.
The Town is looking to get $500,000 total but has to provide around $160,000 in matching funds.
The three projects the Town would like to complete with this money are:
Replacing Asbestos/Cement Pipe
Replace Ford Street Well House
Repair the elevated Water Tank on Vine St
The meeting was then turned over to the public for comment.
Gary Shuck stated that "work on the water and sewer system has been going on since the 1980's and 1990's and that they have tried to get grants in the past."
Previous attempts to get grants in 2001, 2002, 2011 and 2012 which were supposed to replace the asbestos lines had to be scaled back and the line replacement removed.
Shuck is "all in favor of the OCRA grant".
The public hearing was closed, and a resolution to apply for the OCRA grant was passed.
The Town still needs to receive about 20 surveys from people to help with the grant process, so if you receive a survey from the Town or Kleinpeter please complete it and return it.
Storm Water Fee Ordinance
The Town Council approved the new Storm Water Fee which will go up from $2.50 per month to $3.05 and take effect January 1st 2019.
Training for Todd Bryant and Brandon Hutchison
Town utility employees Todd Bryant and Brandon Hutchison are to be certified to perform some repairs to the Town's Gas Detection Meters.
The cost to get certified will be $200 which will pay for itself quite quickly as it currently costs $200 to send the meter away to be repaired whenever it breaks.
Trick or Treat 2018
Trick or Treat hours for the Town of Lapel will be 6pm to 8pm on October 31st
Street Signs
Hershel Hinkle (LCA) and Chad Blake (W.C. Signs) presented the Town a plan for replacing approximately 22 sign poles with new poles on Main Street at a cost of a little over $10,000 to be paid for using a $5,000 matching grant and money from the Lapel Community Association.
The Town is to review the plan and get back with the LCA.
Vectren Dispute
The Town Lawyer Ashley Hopper has sent a letter to Vectren over its failure to give the Town of Lapel first right of refusal to put gas lines into the newly annexed area along SR13 towards I69.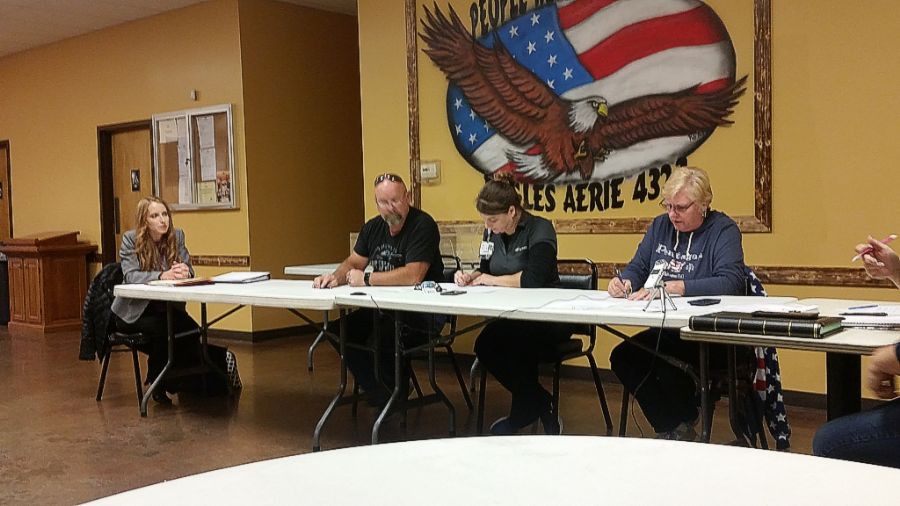 Back