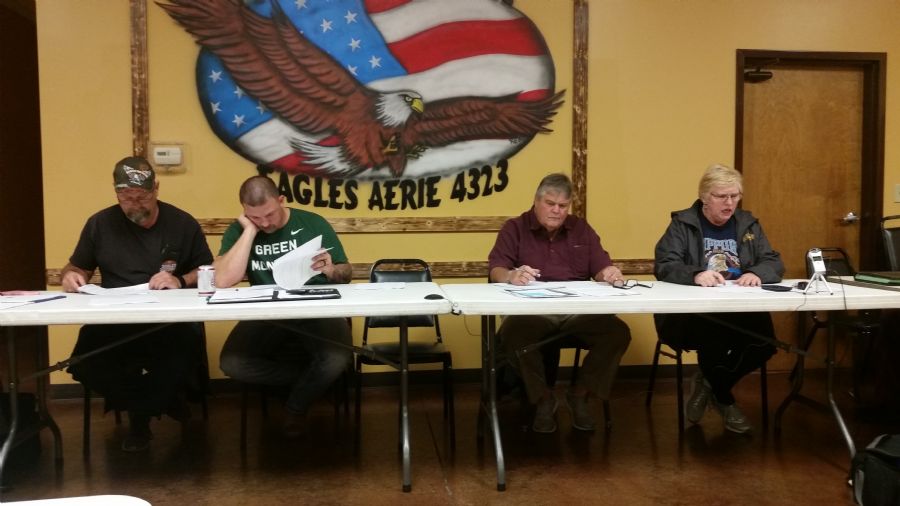 The Lapel Town Council held a special meeting at the Eagles on November 1st 2018 at 6pm.
The topic of the meeting was to discuss how to spend the $315,000 (approximately) money that will be dispersed this year from a generous fund setup by Olevia Cascadden.
Members present, Dave Taylor, Tom Marvel, Tony Pearson (Vice President), Deb Wainscott (President).
The Council briefly discussed the progress of the new Bulldog Park but stopped short of offering to use some of the new money to complete work on the park.
Teresa Rutherford suggested the Town use the money on projects to improve the Town such as sidewalk replacement, or anything that makes it look better.
Gary Shuck and Deb Wainscott commented that they were looking at adding Park and Road Impact Fees and they might need some of the money to help pay for studies.
Gary Shuck then had the following comments and suggestions.
We need to look at doing things people can see.
Sidewalk Replacement

Fix Main St Sidewalk and near Myers/Post Office

Use it for matching grant money and maybe turn $315,000 into millions.
Fix an issue with rain water penetrating into the sewer system that has existed for years, perform an infiltration study.
Use some of the money to fix the shelters at Woodward Park and improve the parks.
Projects that enhance the quality of life
Use it for amenities and to attract people and businesses here.
Also let people know where we are spending the money, so they know it is not being wasted.
Projects that improve and appreciate the value of what we have.
Save some of it back for a rainy day.
Daniel Paull informed the Town Council that people on Facebook had asked for the following:
Save it in the Rainy Day Fund.
Build a Grocery Store
Install an Active Shooter Defense System at the school.
Paull also offered a suggestion that in the future (the Town is expected to get similar gifts from the Cascadden Fund every other year) the Town could use the money to entice a better internet company to Lapel to bring Fiber optic speeds. Which could help the Town grow and attract residents and businesses instead of the largely inferior internet we have now.
Deb Wainscott commented that Bulldog Park needs to be finished and she thought that there were going to be more than four fields at the Park. She would like to see both Baseball and Softball play at the same Park and thinks there is room enough for them to build more ball fields at that location.
Dave Taylor added "They need to finish the first one first."
Deb Wainscott added "We need someone more responsible to get it done."
Wainscott also commented that they could move the lights, fence and sod from the old baseball park to the new one which would reduce costs.
Teresa Rutherford suggested saving it and using it for grants.
Dennis Molina agreed with her and commented "don't piss it away".
Getting water and gas down SR13 to the new annexation area was also discussed.
Gary Shuck suggested buying 4 acres of land south of 38 to put in a new Well, it would be on the same well field as the well on 13 but he thought it would be able to handle it.
Dave Taylor suggested installing filtration so that they didn't need to pump the water from SR13 well to Town to filter and send back to utility customers on SR13.
Gary Shuck commented that you would have to spend around $3.5million to build a new Water Plant for that.
The Council then discussed Police Cars and the immediate need for a new car.
Deb Wainscott suggested "we stop buying other people's junk" and that the last two deals we had gotten on used vehicles had all been junk.
Tony Pearson noted that not enough Tax Dollars were coming in for the Police Department which made it hard to buy new vehicles.
At the end of the hour long discussion nothing was decided and for now the money will not be used for anything specific.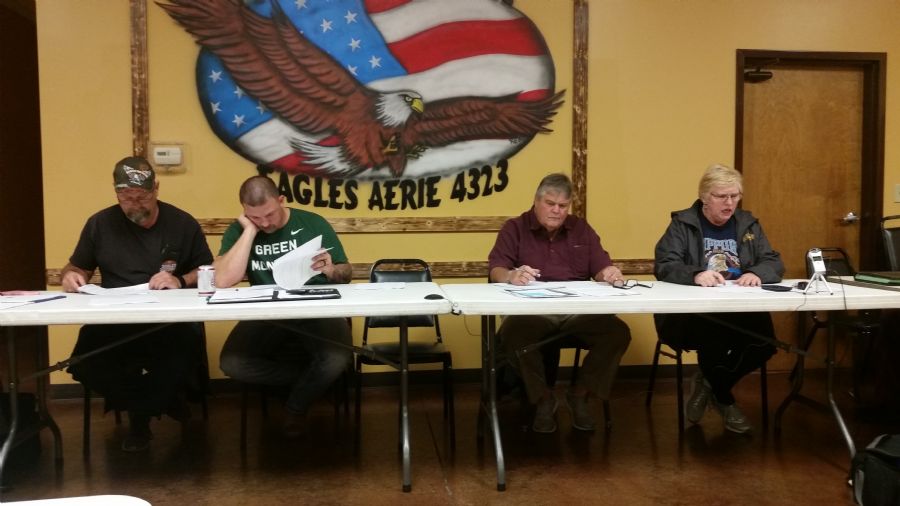 Back