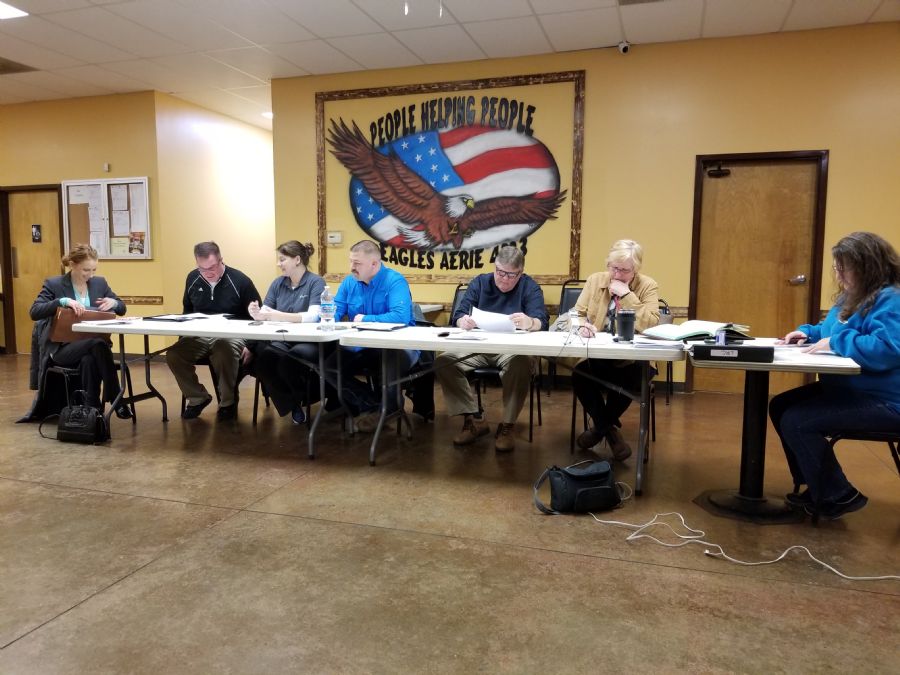 The Lapel Town Council held a regular meeting at the Eagles at 7pm on January 17th.
Members present Jason Kleinbub, Lindsay Washmuth, Tom Marvel, Tony Pearson (Vice President), Deb Wainscott (President).
Deb Wainscott welcomed Jason Kleinbub to the board as the new member finishing Michael Cates term for the next year.
INDOT MEETING
There is a meeting on February 5th, 2019 from 2pm at the Lapel Library with INDOT.
INDOT Is looking to redevelop the entire SR13 corridor from the three way stop to SR32.
Plans include resurfacing the road, rebuilding the sidewalks and ADA changes.
PLEASANT VIEW APARTMENTS
Representatives from the Town, Planning Department and Forza CRE met to discuss PLEASANT VIEW apartments.
All sides reached an agreement on the amount of money in impact fees that would need to be paid to the Town of Lapel.
The amount was agreed at $90,000 although the Town of Lapel will be crediting Forza CRE $45,000 as some work that was completed at the expense of Forza CRE would have normally been completed at the Town's expense.
A payment of $9,000 will be made this year, with the remainder due over five years.
The Town Council voted to approve this with a 4 yes to 1 no vote.
TRAFFIC FLOW CHANGES
Gary Shuck (Planning President) informed the Town Council that the Planning Department recommended the following changes:
Make it no parking on Brookside Road from 8th St to Bulldog Boulevard.
Ask Owens-Illinois to discontinue diagonal parking in front of the plant as larger vehicles can impede traffic flow on Brookside Road.
Add new signage outside Owens-Illinois to improve traffic flow and avoid confusion from delivery drivers.
Put weight limits on the bridge on 200 S next to the High School and on Bulldog Boulevard near Montgomery Farms - not to exceed 5 tons.
Also, no trucks over two axles except for school buses on those two bridges.
Shuck informed the Town Council that the bridges in question in the last item are in a bad way and the Town will need to come up with some money to replace them eventually.
POLICE UPDATES
Chief Naselroad informed the Town Council the cost of the new Police vehicle would now be $31,500 for the vehicle and $7,031 for the upfit and cage.
Naselroad also noted after conducting interviews he had two people lined up to hire for the two vacancies and a third in mind if needed.
One of the new hires has 6 years of law enforcement experience and is an academy graduate, while the other has no experience but comes from a small town and wants to stay in a small town.
NEW OFFICE EMPLOYEE
The Town Council discussed hiring a part time office worker to provide support and cover during busy periods and cover for Paula Lee and Trisha Bousman when they have vacation time to use up.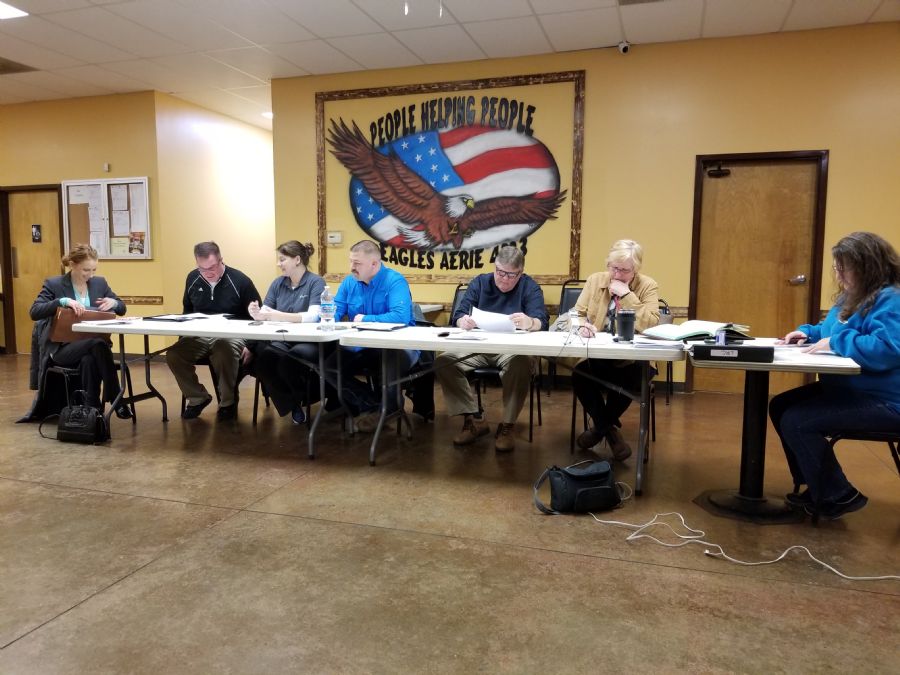 Back