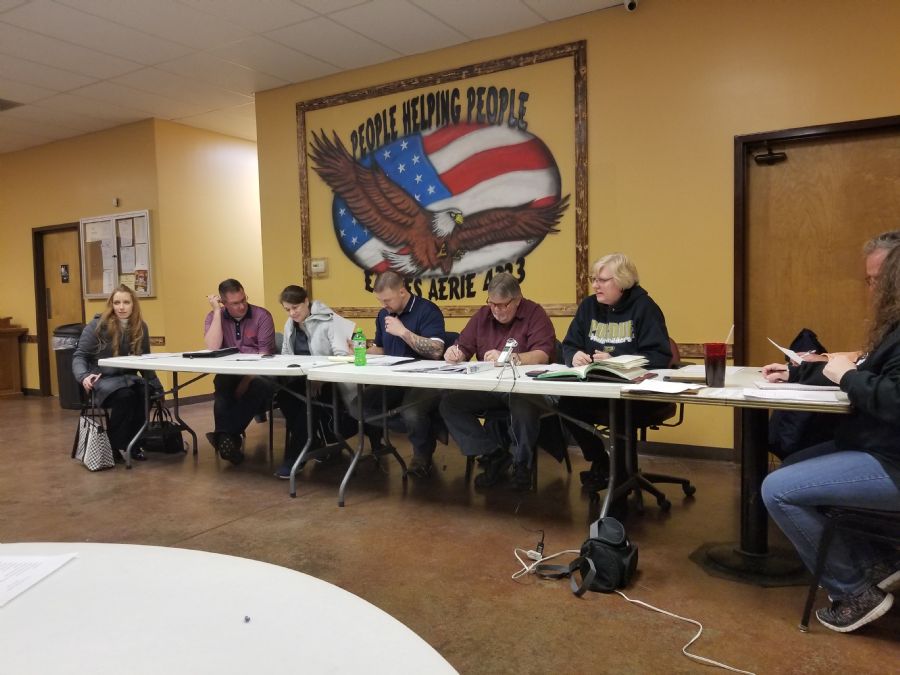 The Lapel Town Council held a regular meeting at the Lapel Eagles on 9th St. The meeting started at 7pm. All Town Council members were present as were Ashley Hopper (Town Attorney) and Dennis Molina (Clerk/Treasurer) and Paula Lee (Deputy Clerk/Treasurer).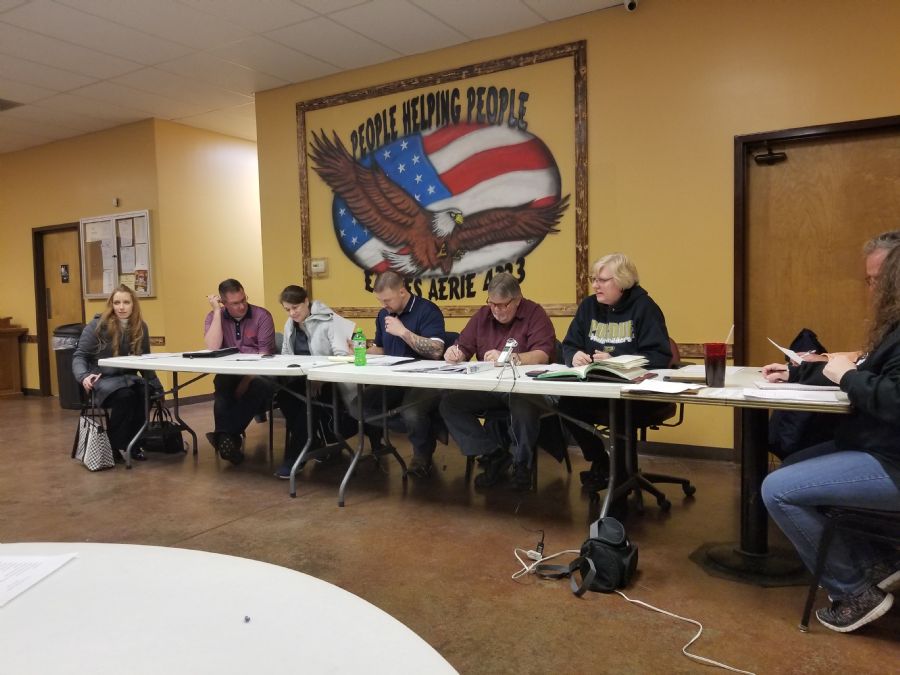 Officers Swinford, Garner and Petty were introduced to the Town Council.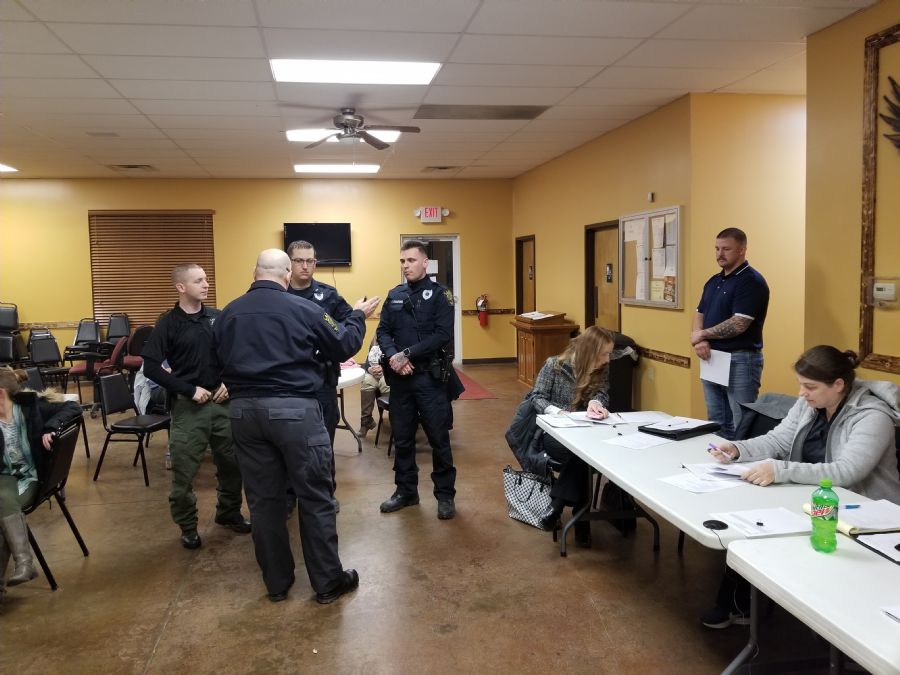 These three new officers are replacing officers that have left the Department in the last few months.
Officer Garner will take over responsibility for the Lapel K9. Assuming training goes well.
Long time member of the Lapel Police Department Jon Buffington was promoted to Captain retroactively applied from February 17th.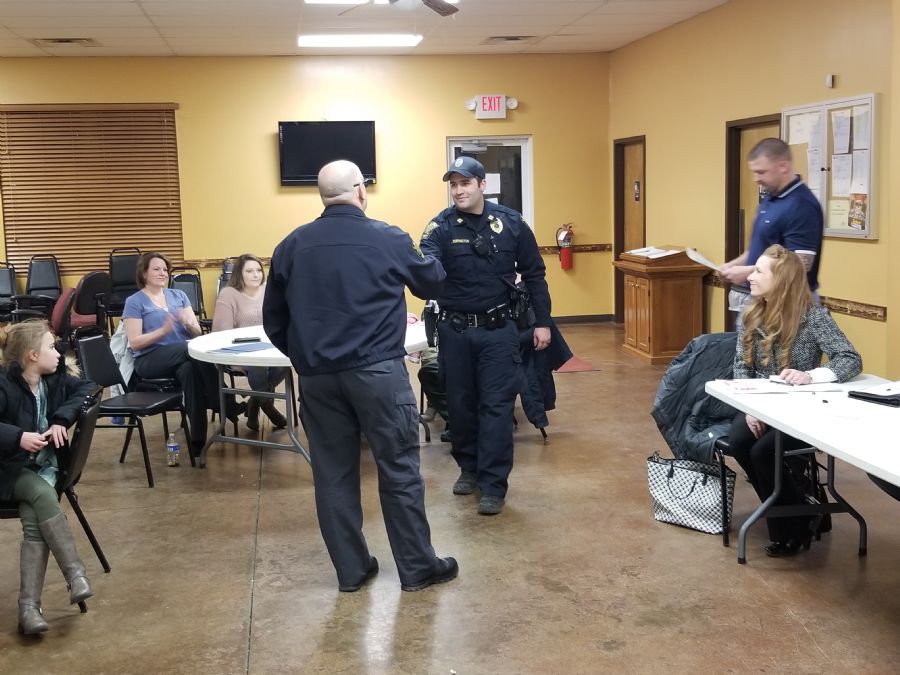 Wastewater Drinking Water OCRA Grant
The Town of Lapel did not receive funding for the OCRA Grant, the Town did score a 481 out of 700 points under the grant scoring system.
Funding was handed out on a project basis based on this score, with a higher score meaning the project had a higher priority.
Unfortunately, OCRA's funding for this round of grants meant that the Town of Lapel did not score high enough to get the $600,000 in grant money the Town was seeking.
The funds were going to be used for a number of projects to improve and repair Town infrastructure.
The Town of Lapel will re-apply for the next round of grants when they open on March 24th.
Paving Community Crossings
The Town of Lapel did succeed in receiving Community Crossings money to help with paving projects in the Town of Lapel.
E and B Paving came in with the lowest bid and it was approved by the Town Council.
This project will see $430,000 worth of road paving work conducted in the Town of Lapel.
HR Company
The Town Council discussed hiring New Focus to work on human resource tasks for the Town of Lapel, which would include employee handbooks, job descriptions and employee training.
Town attorney Ashley Hopper wants to review the contract and a decision will be made at the next Town Meeting.
Radio Read Water Meters
The Town Council approved purchasing a further 200 radio read water meters, there are 298 meters that need to be replaced as part of ongoing work to update all of the meters to radio reads.
Further meters may be bought later in the year to complete the project this year assuming there is enough money available to do so.
Employee Changes
The Town Council agreed to offer part time employee Virgil Hobbs a pay increase to $16 per hour.
The Town Council agreed to move Mike Daniels from a part time employee to a full-time employee.
Back