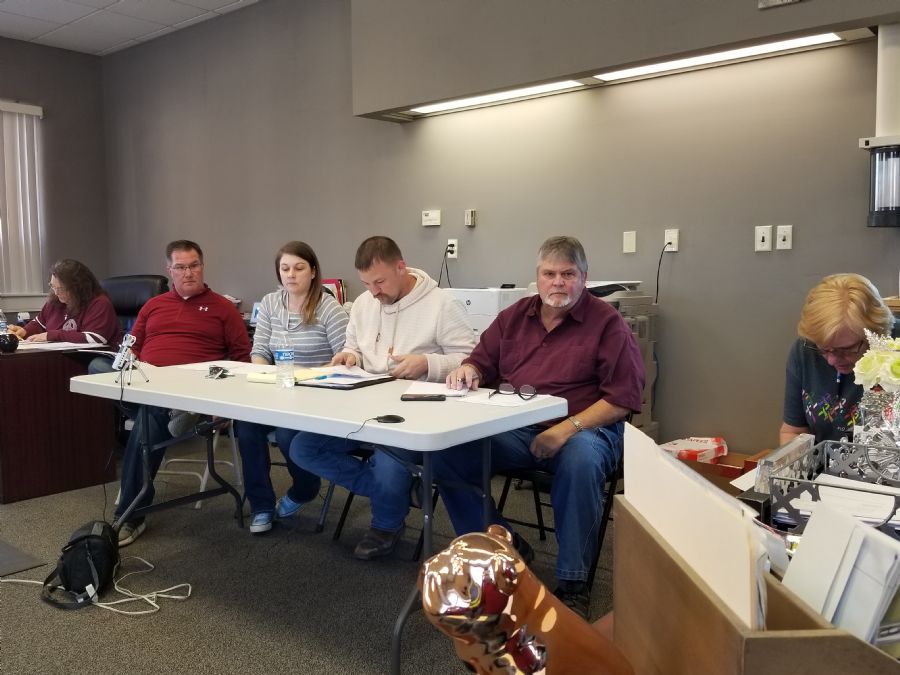 The Lapel Town Council held a special meeting on March 26th at 7pm.
Members present Jason Kleinbub, Lindsay Washmuth, Tom Marvel, Tony Pearson (Vice President), Deb Wainscott (President).
Park Board
A large contingent of Park Board members were present to discuss the progress at the new park with the Town Council.
Deb Wainscott asked Bill Hutton (Park Board President) the status of the new park.
Hutton stated that "they still have the restrooms, basketball goals, trail, concession stand interior, dug outs and some final top soil work to complete".
While the concession stand is almost done, all the equipment needs to be moved in and cabinets and counter tops need to be purchased and installed.
The Town Council asked for an approximate dollar amount to complete all the remaining work necessary to get the park done. The initial amount discussed was in the $25,000 to $30,000 range.
The Town Council asked how they (Park Board) is going to make money from the park.
Hutton stated that "they are allowed to charge a nominal fee of $1 per player per league to use the park and that they hope to take a percentage of concession stand revenue and also to be able to charge a fee for someone to pre-book the use of a field".
Wainscott asked what they planned to do with the rest of the land at the new park.
Tammy Hershberger (Park Board) said they wanted to put a dog park in eventually.
Wainscott said that "she thought that would be a big problem and asked if they could put more ball fields in".
Hutton stated they "would have to level off the land and that somewhere on that side there is an archaeological site that would need to be excavated and dealt with correctly before construction could start on any new development".
Wainscott asked "if they were going to level off the mounds of dirt because they have had complaints about it".
Hutton said "It is possible".
Jason Kleinbub asked if the Park Board was sure they could charge people to reserve a field.
Ashley Hopper (Town Attorney) stated "that legally they could charge fees to cover costs".
Wainscott asked who would be responsible for running the concession stand and paying utilities.
Hutton stated that he wanted the softball league to run the concession stand, but the Park Board would have to pay utilities.
The Softball League is willing to give a percentage of concession stand sales back to the Park Board to hopefully allow them to hire a part time employee to take care of the park.
It was noted that the Youth Baseball League does not give a percentage of concession stand sales back to the Park Department and they are using Memorial Park.
Tom Marvel stated, "you should either charge a percentage fee for the boys too or not charge one for either which would be morally correct."
Nathan Wainscott added "the town is asking how much money it is going to cost to finish the park. They are giving the park board a lifeline. It needs to get done".
He also stated that "nobody is faulting the park board. As it stands, we are losing girls from the softball league to travel teams".
Kleinbub thought that "the dugouts should not be a priority, they can be finished later, the focus should be on getting the playing surface done" and he thought that would cost at least $3,000 per field.
Both the Town Council and Park Board agreed that it was time to hire people to get the work done because waiting on volunteers was not always helpful.
Hutton added that it has also been too wet to get a lot of these projects finished and that the companies or people he had spoken with about some of these things were backed up with work due to the weather.
Kleinbub offered to help with getting the fields dressed.
Wainscott said she has "seen parks at other small towns that are way better than what we have and thought that $200,000 is a lot of money (referring to the grant money the Park Board received from DNR to do this project) and that you need to get it finished".
Hutton stated "You know how much money you spent on this park. (pointing to Central Park across from Town Hall). The new park is twenty times that size and should have really cost us $800,000 or more.
After a lengthy discussion about what can be done the Town Council voted to and approved spending $50,000 of the Cascadden gift money on finishing the new park contingent on following state law.
Part Time Secretary
The Town Council agreed to a starting salary of $14-17 for the position of part time secretary.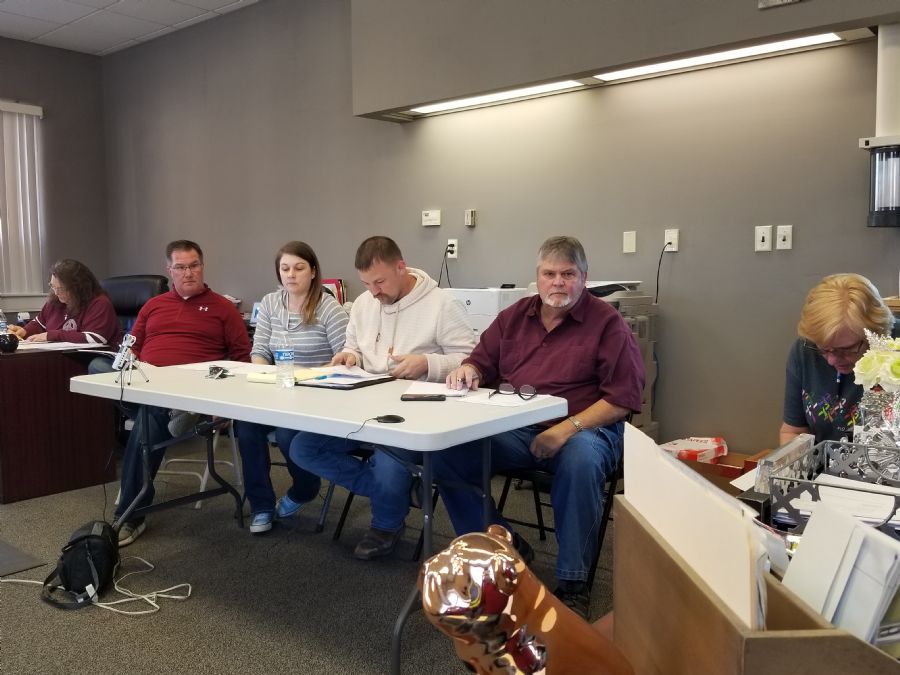 Back