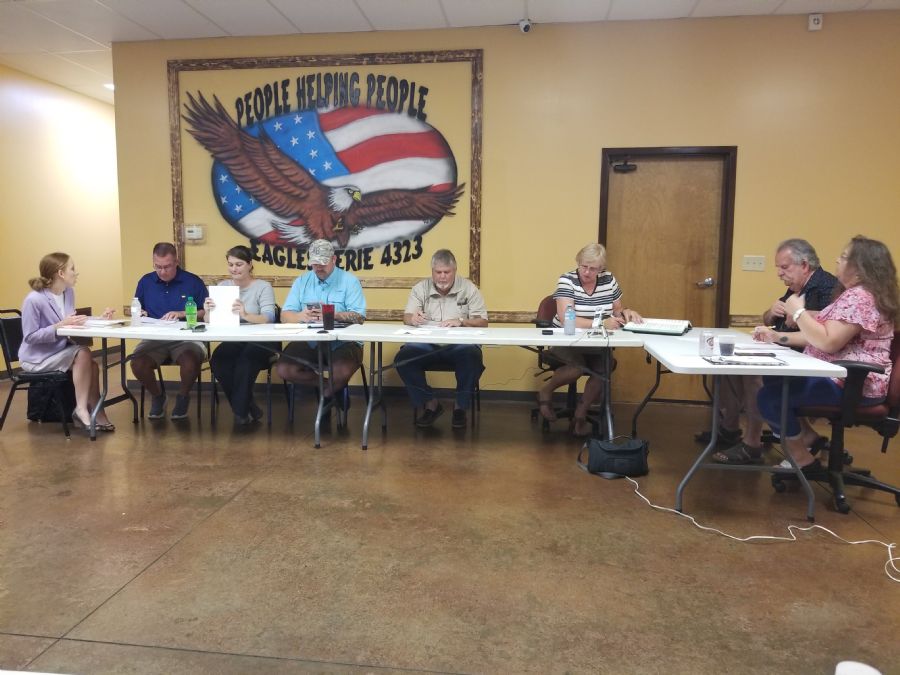 The Town Council held a Town Meeting at the Eagles on 9th St. The meeting was rescheduled from July 4th.
All members of the Town Council were present.
UTILITY DEPARTMENT
The Utility Department has hired a new full time employee and promoted Steve Selby from part time to full time. Both employees will receive a starting salary of $12.50.
FIRE DEPARTMENT
John Reeder representing the Lapel Stony Creek Township Fire Territory asked the Town Council for approval to seek a loan of up to $300,000 for a new ambulance for the Fire Department.
The current two ambulances are 2001/2007 models and have suffered mechanical breakdowns.
Except for Tom Marvel who abstained the Town Council voted in favor of the Fire Territory seeking a loan.
There is a public meeting on July 10th at the Fire Station from 6pm to discuss this further.
3RD ST PAVING
The Town sought quotes from additional companies regarding widening and paving a short section of 3rd St to connect to Brookside Park.
After seeking quotes from 4 companies the Town received two quotes and voted YES to accept E&B's quote for approximately $15,600.
RANSOMWARE PROTECTION
The Town of Lapel approved a proposal by Regal Computer Services to offer "air gapped" backups of their important data in case of ransomware attacks. The total cost was $200 for hardware and $100 a month for two on-site manual backups of the server and a workstation.
PARKS
Brookside Park hosted a Babe Ruth State Softball Tournament this past week and it was very well executed by all people involved and visitors were extremely impressed with the handling of the event and the venue.
Jason Kleinbub expressed his thanks for everyone involved in making the event and the park happen especially the Park Board, Softball League, the local community and the Town of Lapel utility crew.
Plans are already in motion to host the competition again in 2020.
OFFICE UPDATE
For clarity and legal reasons Deb Wainscott (President) announced that in May Jill Zeller who interviewed for the vacant full-time office position declined the offer, that led to an offer being made to Kourtney Krabbe who accepted and started on 5/6/19 at $16.22 per hour.
At the same time Paula Lee was promoted to Office Manager with no salary increase.
ROAD DAMAGE
It was announced that there could be some funds available to the Town of Lapel from INDOT to repair damage made to the Town roads due to SR38 being closed and people deviating off the official detour.
The Town of Lapel needs to provide INDOT an assessment of road damage to further that discussion.
ORDINANCE DISPUTE
There was a complaint and discussion started by a resident concerning a possible business being run out of a home on Birmingham Boulevard. The Town Council said they were going to monitor the situation and review the ordinances.
300 SOUTH REQUEST
Local resident Travis Forrest asked the Town to look at repairing 300 South from Brookside Rd to SR13.
Deb Wainscott said they are still looking at repairing the bridge on 300 S and any road paving would have to wait on that.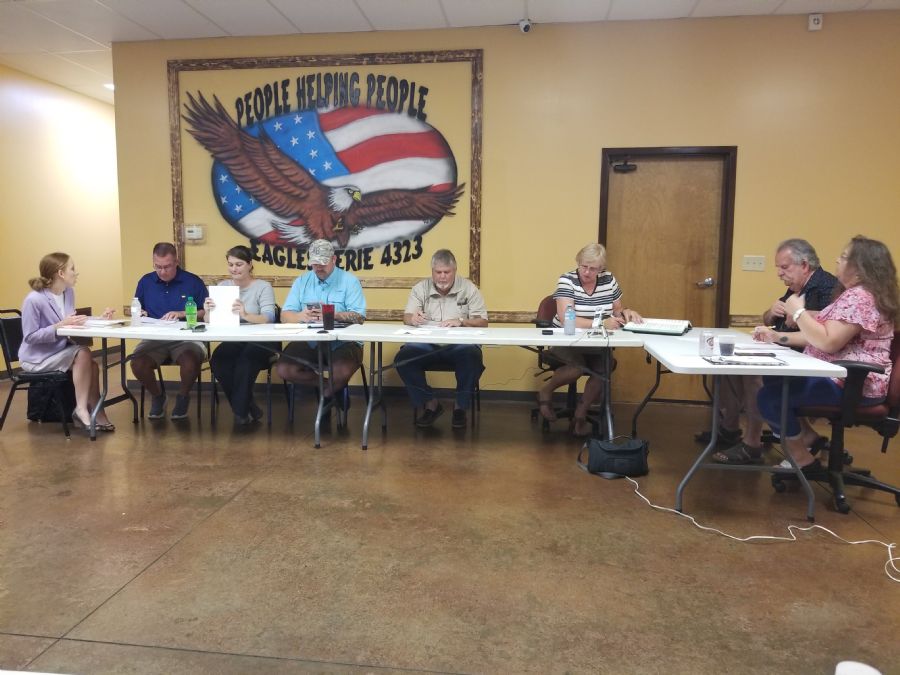 Back