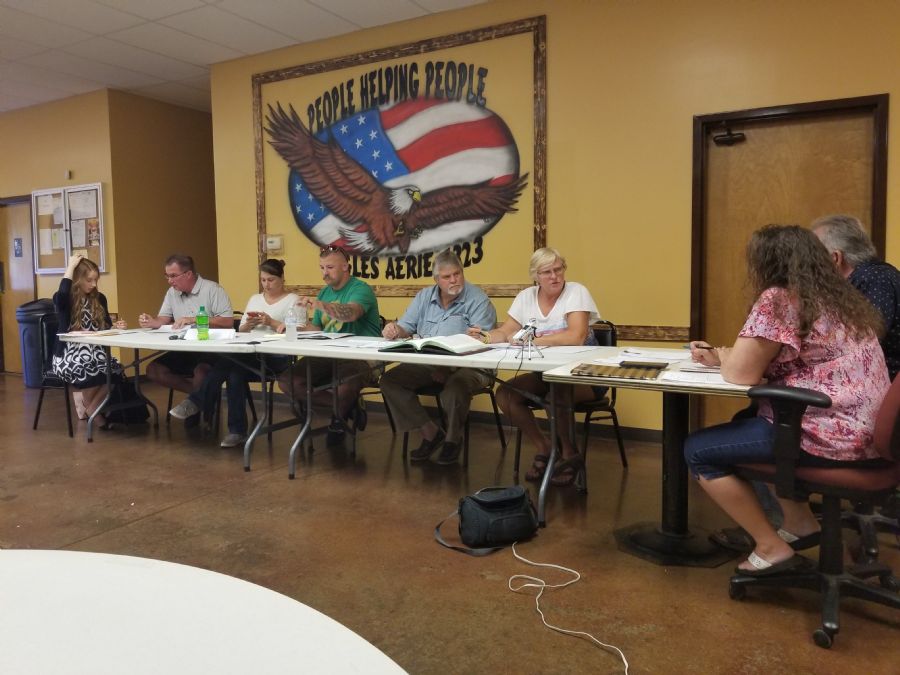 The Lapel Town Council held a regularly scheduled Town Meeting at the Eagles on 9th St on August 1st, starting at 7pm.
All members of the Town Council were present.
The Town Council opened the floor up to public comment, no member of the public present wished to speak.
VACATE ALLEY AT 125W 9TH ST
The Lapel Town Council approved vacating an alley at 125 W 9th St.
TOWN COUNCIL MEETING GUIDELINES
Guidelines for the Lapel Town Council Meetings were read out and accepted by the Town Council.
Some highlights:
Public to be allowed 15 minutes to speak at the start of the meeting.
People must approach Town Hall to be put on the agenda no later than 72 hours before the meeting for all other matters.
These will be published in full later on the Town Website.
ADA TITLE VI DOCUMENTS
The Town Council approved a resolution to adopt ADA Title VI to allow continued compliance with Community Crossing grants for road improvements.
SOUTH MADISON COMMUNITY FOUNDATION GRANT
The Town Council discussed a yearly $1,000 grant the Town receives from the SMCF. A vote was tabled until next meeting to decide what to do with the money.
RQAW / COMMUNITY CROSSINGS
RQAW confirmed the next round of Community Crossing grants closed tomorrow and that the Town is seeking $420,000 to repave Main Street from SR13 to 9th Street and 9th Street to 14th Street with repairs to sidewalks and curbs included.
This grant will also allow the repaving of Ford Street from SR13 to 3rd Street and on 9th Street from Main Street to Ford Street.
This is a 25/75% split grant so the Town has to come up with $105,000 and the grant will provide the rest.
The Town will then seek to get a larger grant next year to repave 300 S and widen the bridge.
300 S LIFT STATION
An ongoing problem with string mop heads getting into the sewer system at Montgomery Farms / Brookside Additions is continuing to cause damage to grinder pumps at the lift station on 300 S.
After replacing pumps several times this year at a cost of $6,000 per pump the Town is now looking to install metal nets around the pumps to prevent the mop heads from damaging them.
The cost of the nets is expected to be $1,200 per pump (there are two pumps).
These nets will need to be cleaned periodically by Town employees.
Please stick to flushing regular human waste, and toilet paper through the sewer system and nothing else. Thank you!
413 WOODWARD ST
A single-family home on Woodward St has been converted or is in the process of being converted to a duplex without planning approval.
The Town will send a notice of violation to the owners.
TOWN MEETING CHANGE
The next Town Meeting will be held on August 14th at the Eagles on 9th St from 7pm due to a scheduling conflict.
HANDBOOK UPDATES
Jason Kleinbub explained his recommendations to change the employee handbook.
Employees will no longer get time and a half for coming in for up to two hours on Saturday/Sunday to do required maintenance unless they have already reached or exceeded their straight time 40 hours.
On Call Employees will be expected to be able to get to Lapel within 20 minutes.
Employees will now be able to carry 80 hours of time over each year (up from 3 days).
Employees cannot carry over personal days. "Use them or lose them"
BACK TO SCHOOL BASH
The Back to School Bash on Ford St has been confirmed for August 18th 4pm - 7pm. Some street closings expected.
PARK MAINTENANCE
Jason Kleinbub informed the Town Council that Brookside Park is not being maintained as well as he would like, and he has asked Travis Forrest (Park Board member) to look at taking care of some park maintenance.
POLICE UPDATES
The sale of the K9 to IMPD is currently on hold due to the fact IMPD has an approved list of K9 vendors and will not buy from anyone else. Ashley Hopper (Legal) and Chief Naselroad will try to find a solution to allow the sale of the K9 for $5,000.
The hail damage to one of the Police vehicles exceeds $3,000 and over 300 dents were reported. Insurance should pay for the damage.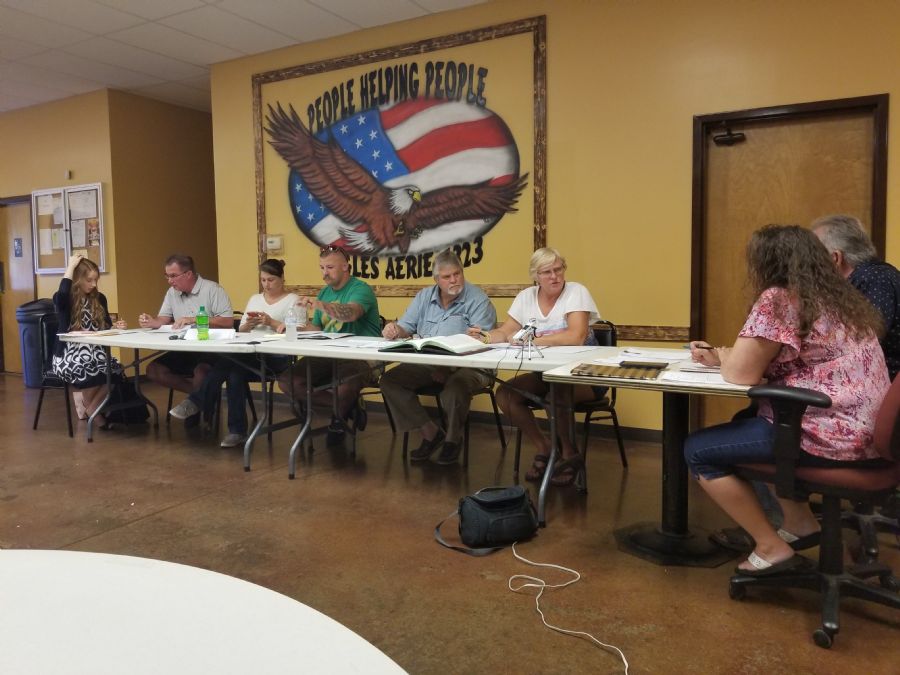 Back