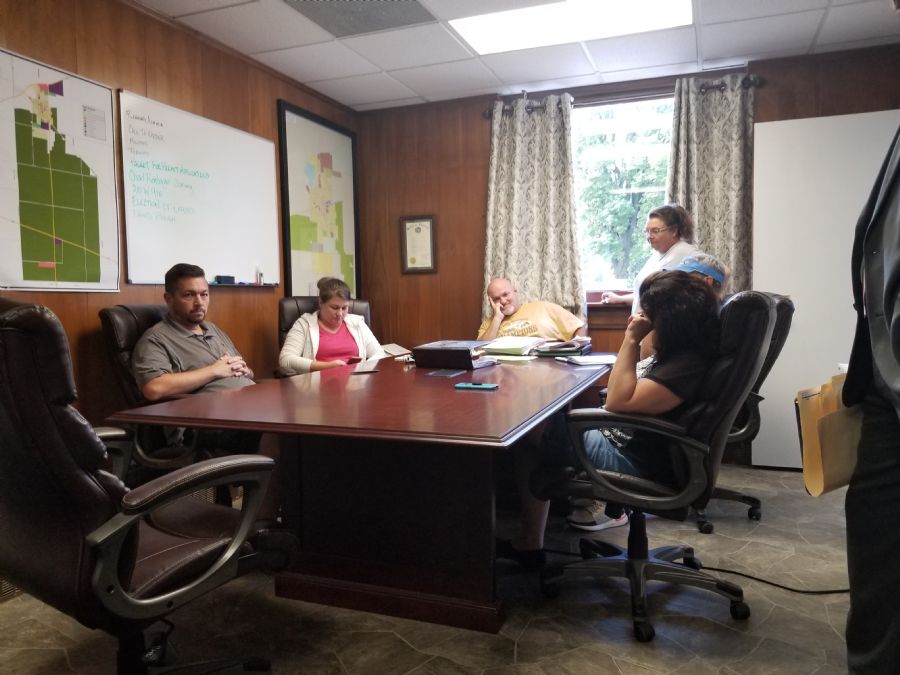 The Planning Board held a special meeting on August 15th 2019.
Members present: Lindsay Washmuth, Jeff Keith, Dan Paddock, Tony Hewitt, Trefin Luker, Beth Honarmandian.
The Board approved the July meeting minutes.
REZONE INTEREST
Chad Renbarger asked if it would be possible to rezone agricultural lots 1 and 2 along Brookside Road into light industrial/commercial. A potential buyer wants to buy them and put in a business park and asphalting business but will not do so unless they know they can be rezoned.
Trefin Luker was concerned that an existing lot already sold for residential use might not appreciate the change.
Jeff Graham (Town Attorney) stated that there is no protection from rezoning when you buy land.
The Planning Board stated they would be open to the rezone but that it would need a buffer. They recommended the current landowner petitions for the rezone so that it would be granted (or denied) before the lot is sold so that whoever buys it would know what they were getting.
210 W 9TH ST
The Planning Board will send a letter to the property owners to have the property tied up and weeds taken care of.
408 FORD ST
Resident David Baugh and family issued a complaint with the Town over the fact they have two motorhomes parked behind a 6ft privacy fence and have received letters warning of violations and possible fines due to the fact the current ordinance restricts you to parking one motorhome on your property.
Baugh stated "he believes the Town doesn't have the right to tell us what we can or can't park on our property"
He also feels that other people in Town are not getting letters asking them to move motorhomes/RV's that may be in violation of the ordinances.
The Planning Board stated they would get with Neil from the Madison County Council of Governments who helped write the current codes to see if there was anything that could be done and that for the time being no fines would be issued.
LIFT STATION INVESTIGATION
Investigations into who is putting mop heads and other items into the sewer line(s) at the Brookside/Montgomery Farms additions which are causing damage to Town infrastructure is still ongoing. The current working theory is that it might be getting added to the lines during new home construction.
UNLAWFUL RESIDENCE
A homeowner on Main St asked the Planning Board what could be done to address a home behind his that was converted from a single-family home into multi-family use without any permits or approval from the Town.
He stated that the home has now been converted into three residences with the garage now a single bedroom studio.
People are using the alleyway, there are speeding motorists and loud noises.
The Town Council and attorney are already dealing with the issue.
MADISON COUNTY COUNCIL OF GOVERNMENTS
The MCCOG presented the planning board with its goals for the County Comprehensive Plan and asked Lapel/Madison County residents to fill in a survey available at http://www.forwardmadisoncounty.com/goals_objectives
PLANNING BOARD OFFICERS
The new officers are as follows:
Beth Honarmandian (President)
Tony Hewitt (Vice President)
Trefin Luker (Secretary)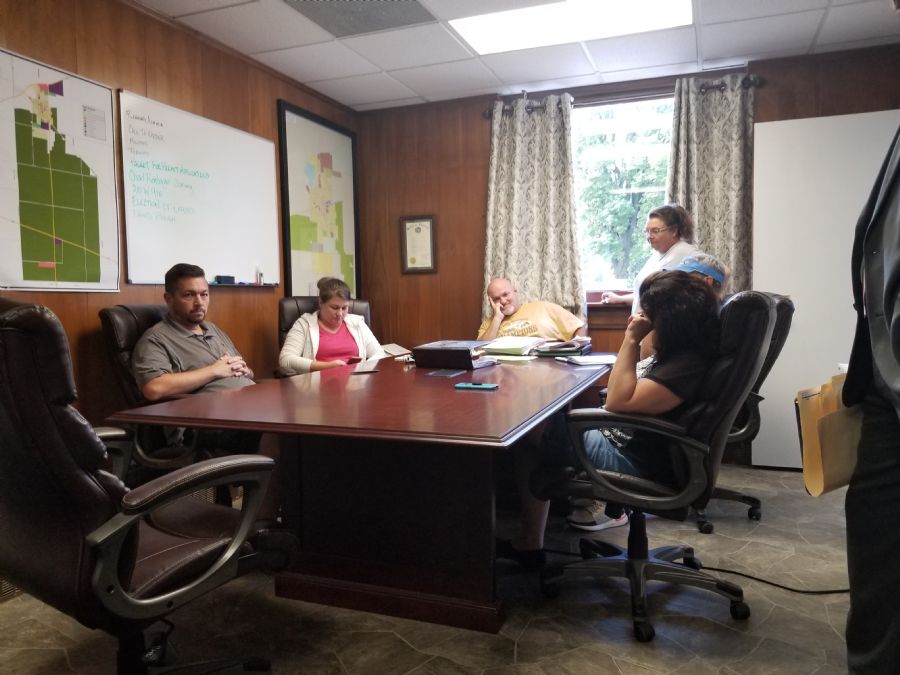 Back