Lapel is a town in Stony Creek Township, Madison County, Indiana, United States. It is part of the Anderson, Indiana Metropolitan Statistical Area. The population was 1,855 at the 2000 census and 2,068 at the 2010 census. Lapel is home to the Class A 2005 State Champion Lapel Bulldogs Basketball team, and is also home to the 1940 Lapel Bulldogs Basketball team that reached the Final Four during the days of single-class high school basketball in Indiana.
Lapel was created due to the railroads, with the coming of the railroad in the 1870s near Fishersburg, the landscape around Fishersburg village changed. The Anderson, Lebanon & St. Louis Railroad needed a station at the crossing of the Pendleton-Fishersburg Pike three-quarters of a mile southeast of Fishersburg. To that end, David Conrad and Samuel E. Busby laid out the town of Lapel April 27, 1876, and Lapel eventually became the larger, more developed community. The name of "Lapel" was given to the town by Samuel Busby because the strip of land between the railroad and the turnpike, where Lapel is located, was shaped like the lapel of a coat.
Source: http://www.cemeteries-madison-co-in.com/stonycreek_twp.htm - A great source for pioneer information relating to Stony Creek Township.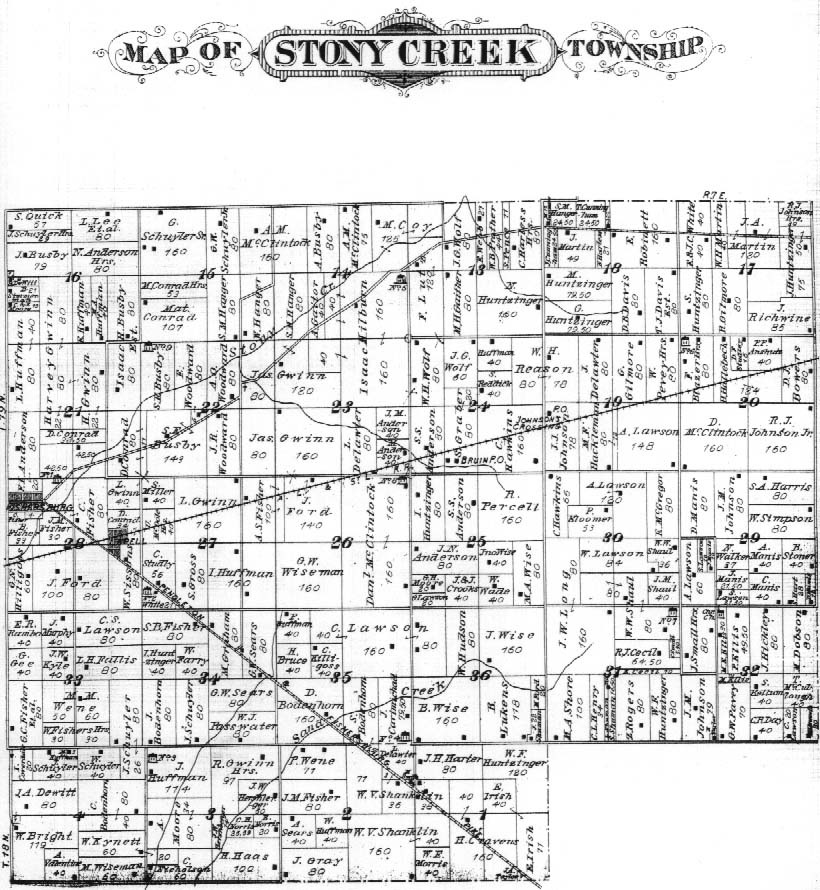 Lapel was at one time home to movie theatres, a Ford dealership, bowling alley, putt-putt golf, a large rock quarry, canning factory, jewelry shops, and two small department stores. However, Lapel's proximity to the cities of Anderson and Indianapolis caused much of that business activity to eventually relocate. Today the town is known for its glass factory, golf club, and an annual Village Fair that attracts numerous visitors in early summer. The town has experienced new residential and commercial development in recent years, and antique gas lights have been installed along the main street with plans to continue installing them along the SR 13/Pendleton Avenue corridor.
Portions from Wikipedia.