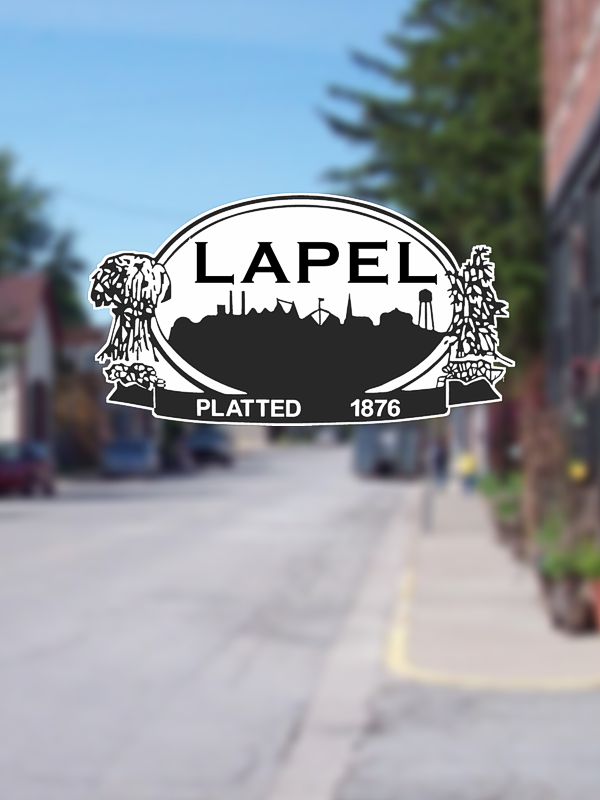 YOU ARE HEREBY notified there will be a Public Hearing of the Lapel Plan Commission to be held at the Lapel Eagles, 110 E. 9th Street, Lapel, Indiana, on the 17th day of November, 2021, at 6:30pm to hear public comment on the proposed amended permit fee schedule. The fee schedule is on file and may be examined in its entirety prior to the public hearing at the Clerk-Treasurer's Office at Lapel Town Hall, 825 N. Main Street, Lapel, Indiana 46051 during regular business from 8:00am - 4:00 pm local time.
Written objections to the proposal that are filed with the Lapel Town Council at or before the Hearing will be heard. The Hearing may be continued from time to time if necessary.
The public is invited to attend. Due to the COVID-19 emergency, the Governor has issued Executive Orders allowing governmental agencies to conduct meetings virtually during the course of the public health emergency. Please check the Town of Lapel's website at www.lapelindiana.org, the Town of Lapel's Facebook page, or contact Town Hall at 765 534-3157 for current information about the meeting and how to participate in the meeting virtually through Go To Meeting. Please be advised that if a virtual meeting format is allowed, this is in addition to an in-person meeting at the Lapel Eagles.
It is the policy of the Town of Lapel that all public meetings and events comply with Title II of the Americans with Disabilities Act and are accessible to people with disabilities. Individuals with disabilities, as defined under the ADA, who may need auxiliary aids, services, or special modifications to participate in a public meeting or event should contact the office of the Clerk-Treasurer of the Town of Lapel, Indiana as soon as possible, but no less than forty-eight (48) hours before the scheduled meeting or event.
Town of Lapel, Plan Commission.
Back