Paving Projects Spring 2022
Earlier this week representatives of the Town of Lapel were present for a presentation of funds awarded from the 2022 Community Crossings Matching Grant Program.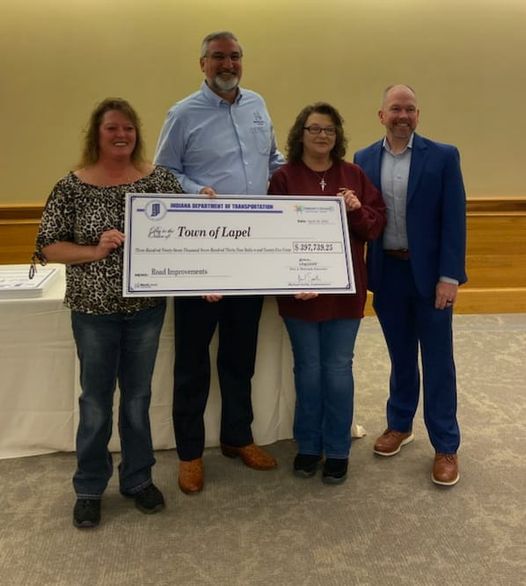 Governor Holcomb (second from left) with Town President Teresa Retherford (left) and Deputy Clerk Treasurer Paula Lee (second from right) (Tuesday April 19th)
The upcoming project includes Erie Street, 10th Street, 500 S, and 4th Street.
We choose the streets that need to be paved based on findings from our engineering company Kimley Horn.
To view a copy of the latest street report created by Kimley Horn you can
follow this link
.
Additional Resources to Read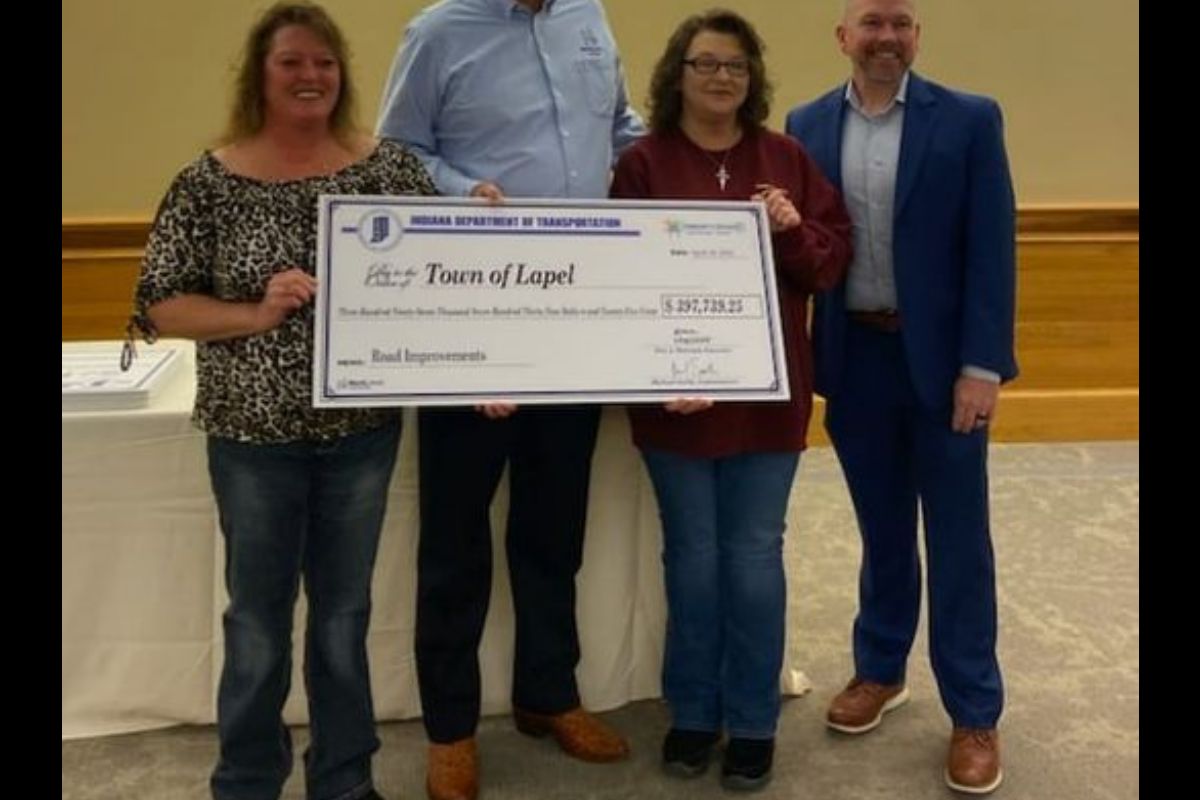 Back